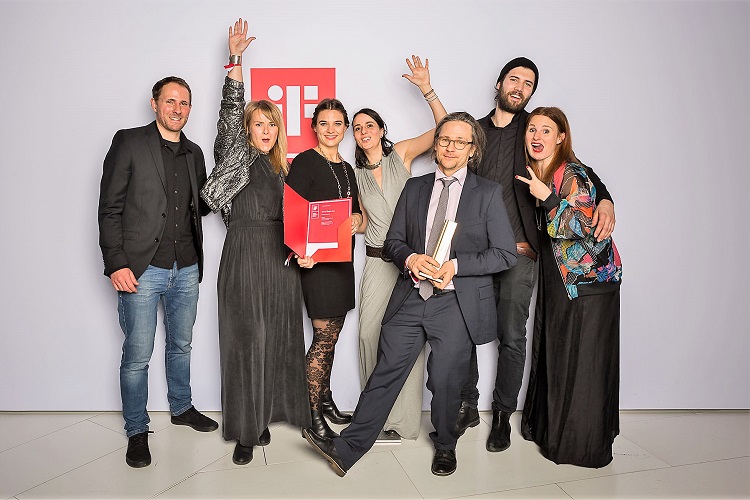 The German outdoor outfitter VAUDE is delighted to report on an exclusive design award won for its recently unveiled Green Shape Core Collection.  On March 9th, the 19-item Limited Edition was honored with the renowned IF Design Award in Gold. In addition to extraordinary and timeless design, the collection's sustainable and highly innovative material development is truly impressive.
Globally renowned award. Each year the iF International Forum Design GmbH (Hannover) awards this internationally renowned label for design. This year a total of 6,402 entries from 54 countries registered for the competition in different disciplines. A jury of 63 independent experts from 16 countries selected the winners of the iF DESIGN AWARD 2018 and rewarded the 75 best entries with the iF gold award 2018.
The jury statement on VAUDE award in gold for product design: "The VAUDE Green Shape Core collection demonstrates that sustainable materials can be both functional and beautiful. Each piece has an unconventionally strong character, adding a twist to outdoor fashion. The choice of materials and colors are excellent."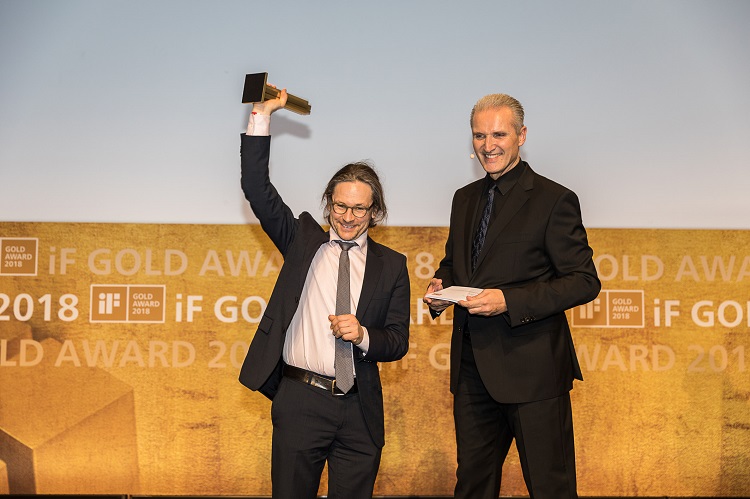 Quote of Mario Schlegel – Head of Design VAUDE Sport: "We are thrilled to receive the well-respected iF Gold Award, because it shows us that the enormous efforts we put into the VAUDE Green Shape Core Collection were absolutely worth it. The award is a clear signal strengthening us in our role as pioneer and lateral thinker. I want to thank the entire team for its strong commitment, the extraordinary work every single one has done and the passion and energy they put into this collection for the past two years."
Consistently sustainable design concept. The development of the trend-setting Green Shape Core Collection focused on various aspects of sustainability. Mario Schlegel (Head of Design) describes the special design approach:
"The Green Shape Core Collection breaks with convention in terms of concept and organization. Instead of aiming for weight optimization, higher waterproof values, and other high performance parameters, the collection has opted out of the race for higher, faster, farther. We have not only optimized the product design and fit of the individual items to ensure a sense of well-being and comfort for a diversity of activities, we have also focused on making the collection combinable. How can they be intelligently layered for even more flexibility? Colors and materials play a smaller role so that a very limited outdoor collection can be truly versatile and used for any activity."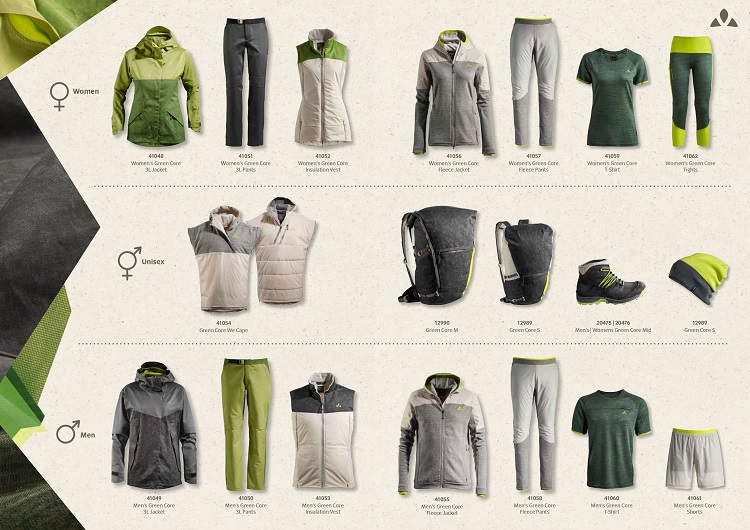 Green Shape Core Collection– The future of sustainable outdoor gear: With the Green Shape Core Collection VAUDE offers authentically sustainable gear for a wide variety of outdoor activities. The collection includes 19 products — apparel, shoes and backpacks — that are designed for a broad range of outdoor activities. With a natural look and feel, they unite function with a feel-good factor and long service life. About 90 % of the diverse textile materials used in the production process are biobased, recycled or purely natural materials. Unconventional, renewable raw materials such as cow's milk, wood and castor oil are also used. No less than three innovative products from the Green Shape Core Collection were already honored with an ISPO Award in 2018: the Green Core M backpack, the Green Core Mid shoe and the Green Core Fleece Jacket. For this fleece jacket VAUDE uses a newly developed material with Tencel® fiber, which is completely biodegradable and does not release any microplastics that could end up in our seas.
The Green Shape Core Collection will be available starting in August 2018 at selected retailers and in VAUDE stores.
Information and image materials on the Green Shape Core Collection from VAUDE.
INFO: VAUDE