The European Outdoor Group (EOG) is pleased to announce the first keynote speakers presenting at theEuropean OutDoor Summit 2018. This year speakers will deliver presentations based around the Summit theme: The Outdoor Industry – A Progressive Business Sector, with the topic – Outdoor Digital, a key focus.
The EOS takes place from 19th to 20th September 2018 at the Clarion Hotel & Congress Malmӧ Live, in Malmӧ Sweden and online delegate registration is now open. Bookings can be made with an early bird discount rate until Friday 27th July.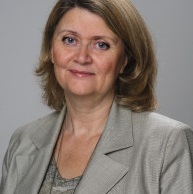 Giving the keynote presentation: Leaders in a Digital World, Liselotte Engstam is Chair at Digoshen & Advisor to the European Commission on digitalisation of corporate governance and supports leaders moving into the digital age.
"A challenging, yet exciting future awaits us. Digital technologies impact and change our world at exponential force. Companies, executives and leaders need to understand more of the digital impact to fully leverage the potential when bringing their businesses into the digital age."
Based on leadership research and leadership engagement there are insights to build on and Liselotte's presentation will discuss how leaders of the future will have to 'sense at scale', 'involve to Innovate' and 'align the actions' to take leadership into the digital age. This interactive session will explore the questions; are you coping with the increasing speed of change?  Have you figured out what you need to un-learn in order to re-learn? And are you inspiring your team and ecosystem to take action? (more…)