New speaker added to the line up, Summit activities & final timetable released.

With just two weeks to go until the European Outdoor Summit (EOS) takes place from 26th to 27th September 2019 in Interlaken Switzerland, the European Outdoor Group (EOG) is pleased to announce the final timetable, activities taking place at the Summit, plus a new speaker to the line-up.
Click here for the final agenda of speakers, presentations and activities for the Summit.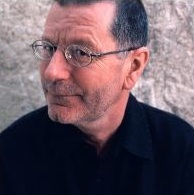 INSPIRATIONAL & INTERESTING SPEAKERS.
The final speaker added to this year's line-up who will explore this year's Summit theme: The Outdoor Industry – Redefining Boundaries, is Malcolm Newbery of Malcolm Newbery Consulting, who presents his keynote: Redefining your Supply Chain for Today's World.
Clothing is seasonal and fashionable. In today's world, the fashion industry has changed its supply chains from rigid to reactive, from slow to ultra fast. Has the outdoor clothing sector a right to ignore these changes? Or must it come to terms with them, in spite of its inherent difficulties? Malcolm will also present a breakout session: Omni-Channel Pricing, Sourcing & Stock Control, which follows on from his keynote.
Most of us are now operating in a multi or omni-channel manner. Many of us have not yet grasped the issues, yet alone dealt with them! In this breakout, I challenge you to address the three issues: (more…)