Delegate registration for the European Outdoor Summit (EOS), which takes place from 26th to 27th September 2019 in Interlaken, Switzerland, is now open. With the reduced early bird rate only available until 19th July, now is the time to book your delegate place HERE.
For the first time the EOG is pleased to offer EOG members a reduced rate, which they can book with until the early bird deadline. The price will increase to the standard delegate rate thereafter.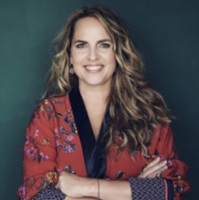 Giving would be delegates a compelling reason to book, the European Outdoor Group (EOG) is pleased to announce that this year's EOS opening speaker is Anne Skare Nielsen, Chief Futurist and Partner for Future Navigator.
The theme at this year's EOS will be 'The Outdoor Industry – Redefining Boundaries' and Anne will kick off the keynotes on the first day with her presentation "From More to Better (or Why the Next 10 Years Will be Amazing)".
Promising to uplift, inspire and expand horizons, Anne's keynote will not only address trends and the need for change, but will look at how it can actually be done.  In the old days, success was all about "more": more money; more clients; more employees; more stuff.  In the future, it's "better": how do we create a positive impact and solve meaningful problems together? The next decade will not only redefine boundaries, but will force you to answer the question: "who are you on this planet?". The next big journey is the journey within. And the destination is you! Through Anne's presentation discover a future that is all about passion, curiosity and the ability to wonder! (more…)