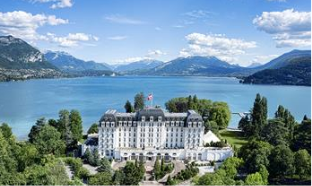 The European Outdoor Group (EOG) is pleased to confirm the re-scheduled dates for the eighth annual European Outdoor Summit (EOS) will be 7th – 8th October 2021.
This is a 'save the date' so block it off in your calendar. The location of Annecy, the Imperial Palace as our venue and the collaboration with Outdoor Sports Valley all remain the same.
The desire to meet up and interact has never been more yearned for, and there will be many insights and stories to share a year on from now. We therefore look forward to announcing a new title and theme that reflect the current climate and challenges that we all have to face up to.
In place of the EOS 2020 we are extremely proud to announce SUSTAIN THE MOMENTUM, a digital two-day event in partnership with Suston Magazine. During the 18th – 19th November, this virtual get together, will bring you sustainability pioneers and activists from the outdoor community who champion interesting solutions that explore two main themes that are particularly relevant for the outdoor community at this historic point.  (more…)