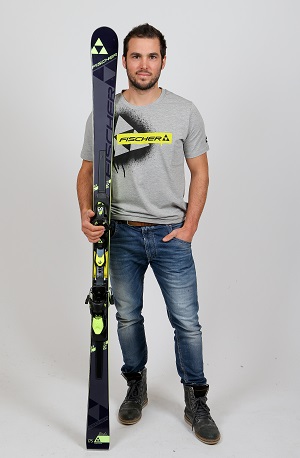 The new 15|16 season of the
Alpine Ski World Cup
got underway this weekend in Sölden with two
Giant Slaloms
and Italy's Federica Brignone and "Mr Giant Slalom" Ted Ligety (USA) celebrating victory on the Rettenbach glacier. It was France's Thomas Fanara who stood out for the Fischer Race Family, clinching second place and missing out on his first World Cup victory by a mere 15 hundredths of a second. Young Salzburg racer Roland Leitinger also finished with a sensational result. The fastest time in the second run helped the 24-year-old climb from 26th place up to sixth in the end – congratulations!
This was the ninth World Cup podium in the career of 34-year-old Fanara and he had previously never been so close to winning a World Cup race. Third place behind superstars Ligety and Marcel Hirscher after the first run was an excellent starting position which he clearly took full advantage of with the third fastest time in the second run, too. Defending World Cup titleholder Hirscher fought hard but fell behind and winner Ligety also had to fight until crossing the finish line.
Roland Leitinger earned the second top-ten place for Fischer, and took many people by surprise in doing so. Sixth place is by far the best World Cup result to date for the athlete who lives in St. Martin bei Lofer. As the winner of the Giant Slalom Europa Cup, Leitinger is now qualified to compete in World Cup races this season: "My goal was to make it to the second run. I knew that the chances would be there with a good piste in the second run. I set myself a target and it worked out. But I never dreamt of course that I would ski the fastest time," said Leitinger, who was overwhelmed by emotions after the race.
Five other Fischer athletes besides Fanara and Leitinger picked up points in the race. New proud father Philipp Schörghofer finished in a promising 14th place, with a rather too cautious second run costing the racer from Filzmoos a better end result. 19th with bib number 57 was the noteworthy achievement of Andrea Ballerin; fellow Italian Manfred Mölgg finished in 23rd. Christoph Nösig (23rd) and Steve Missillier (27th) likewise finished among the points.
Fotocredti: Fischer Sports/GEPA
INFO: Fischer