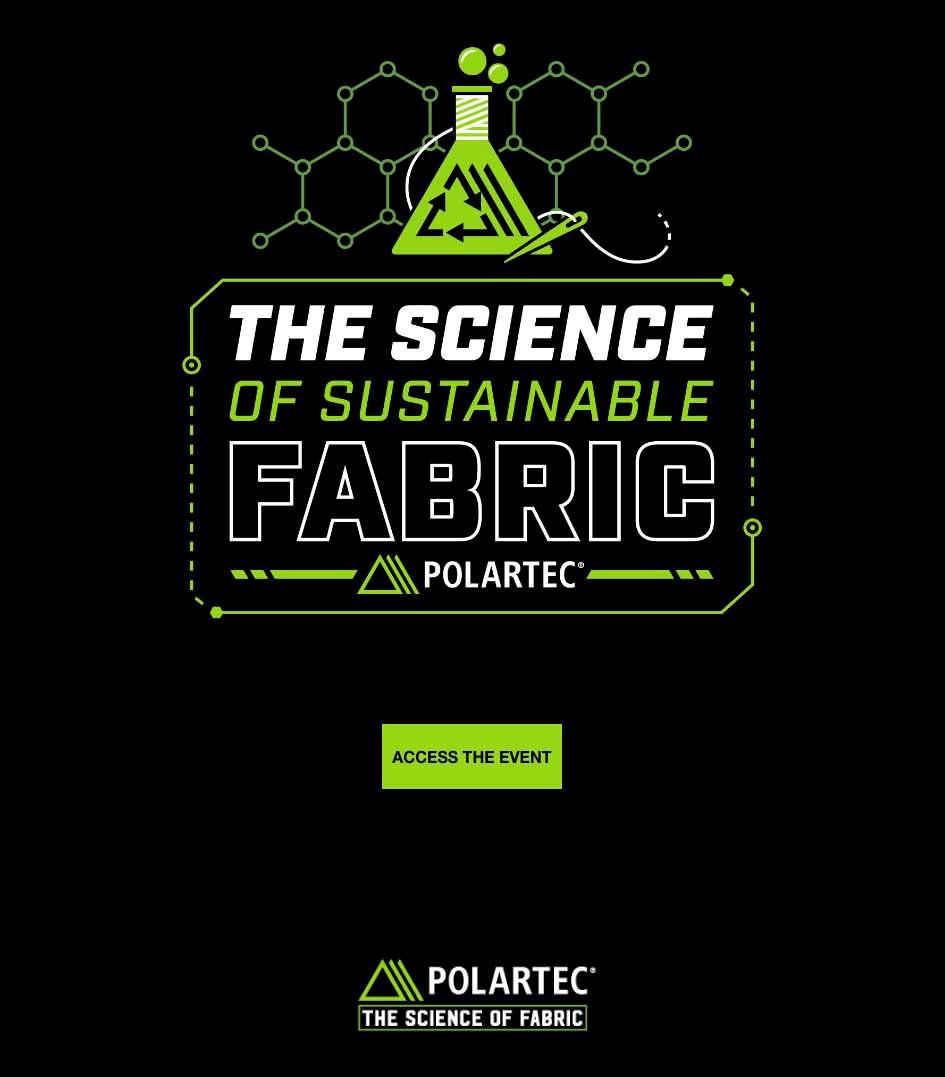 Global digital event convening thought leaders March 23, 2021 at 9am PDT / 12pm EDT / 5pm CET.
Polartec, the premium creator of innovative and sustainable textile solutions, announces an upcoming event convening thought leaders for a spirited discussion of the science of sustainable fabrics. The conversation will cover where we are, and where we are going with regard to circularity, recycled plastics, biodegradability, and the testing and measurement of sustainability.
The event will begin with a brief introductory presentation from Polartec President Steve Layton, updating attendees on Polartec efforts, and introducing the event's participants, which include some of the company's key collaborators in its work to innovate performance fabrics based on sustainable science.
 "Sustainable science is the driving force behind the Polartec brand. We're constantly in touch with these experts to ensure that we're moving in the right direction, and I think in the spirit of transparency, it's important to share these conversations," says Layton. "It takes a true collaboration of ideas to find the best path forward."
Following these brief introductory remarks, Royal College of Art lecturer, journalist and performance textile sustainability expert Charles Ross will moderate a discussion with the following leaders:
"I am really looking forward to this discussion. Being surrounded by people who know more than me is always a learning experience," says Ross. "Right now everything is being greenwashed as 'sustainable' – this is a chance for the science to be discussed by an informed panel. What we know is that the solution is not obvious…"
Please register here for the two-hour live conversation, scheduled for March 23, 2021 at 9am PDT / 12pm EDT / 5pm CET.

INFO: Polartec