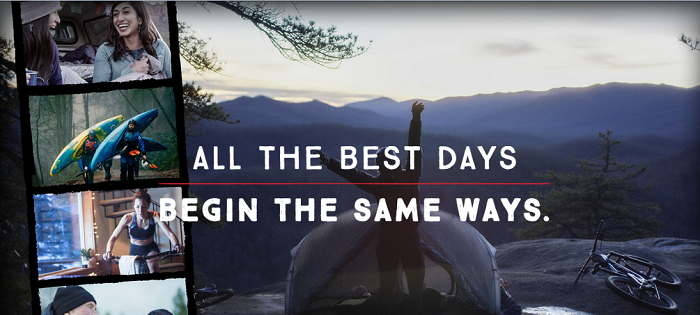 For over 30 years, Polartec has been zipped up, strapped on, and pulled over to prepare for whatever our best days have in store.
Our new video celebrates the morning rituals that give us that little extra nudge out of bed to embark upon the adventure ahead. Real folks from Montana to Arizona set out for the trails, rivers, roads, and rocks. And though their best days may start a little differently, there's a common thread that connects them — Polartec is there to keep them warm, dry, cool, and safe through it all.
Set to Caamp's "By and By," this video will have you feeling nostalgic for past adventures and excited to plan for more.
Take a moment to reflect on your best days with us and feel free to share your morning ritual over on Twitter, Facebook, or Instagram when you see our #BestDays posts throughout the month.
INFO: Polartec