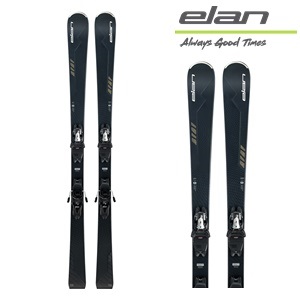 State of the art innovation meets premium design.
The Elan Black edition Series blends sophisticated design with advanced materials and constructions. This special edition series features sleek timeless style with a state-of-the-art carbon construction, sure to attract even the most distinguished eye.
AMPHIBIO TRULINE TECHNOLOGY
Perfection inside and out.
Amphibio Truline elevates the asymmetrical ski design to the next dimension by strategically locating materials over the edges of the skis. Structural material is placed over the full length of the inside ski edge, providing more stability to power the turn – while less material is applied over the outside edge, resulting in a smooth and easy perfect turn.
Power, Grace, Style and Glamour
Locked and loaded at 73mm underfoot with Swarovski crystals, the Insomnia Black Edition is equipped to dominate any slope with grace, power and style. The added bling makes you sparkle with glamour, while the Amphibio Truline technology makes you turn like a pro.
CODE: ACCFJJ19
PROFILE: Amphibio
TECHNOLOGY: TruLine Technology, RST Sidewall, Laminated Woodcore, Mono Ti
GEOMETRY: 121/73/104
LENGTH RADIUS: 146(11.3), 152(12.2), 158(13.3), 164(14.5), 170(15.7)
SYSTEM/PLATE: Power Shift
BINDING: ELX 11.0 SHIFT GW BLK.