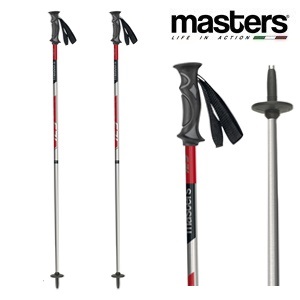 The most noble and resistant aluminum of our range, aeronautical alloy 7075 AluTech, is combined in this model with the new Protek technology that allows to maintain unchanged the characteristics of the product for a considerable period of use.
The shaft diameter is 16mm: this allows even more to count on the resistance of the pole itself.
The support with steel tip, as for the version in reinforced Carbon, is equipped with a screwed system to allow the replacement of worn basket in a simple and fast way.
T7 Comfort grip with hand strap equipped with Automatic Stop System provides an additional plus to this rental line.
Available in sizes from 105cm to 135cm with a weight of 222 grams per piece (referred to the 120cm size).