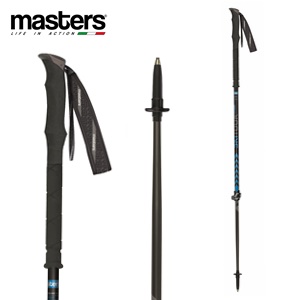 In the Winter 2020/2021 collection, we wanted to dedicate ourselves to the needs of the ski mountaineer: ski mountaineering is the most natural way to "breathe" the mountain, in the effort of the ascent, in the concentration of the descent, all this with the great satisfaction of the reaching the snowy and – very often – immaculate peak.
SKITOUR PRO CALU®
A model made prestigious by the Calu®Tech shaft, the best aluminum alloy AluTech 7075 and the purest carbon, to guarantee lightness, strength and flexibility; in two sections of 16mm and 14mm in diameter, it measures 88cm when closed and reaches from 105cm to 140cm when extended.
Equipped with Palmo grip in comfortable eva with extension and padded strap, a novelty; the Wing Lock adjustment system and the Tip-Top system of the basket and the support (in carbide) complete this model of great prestige.
Weight per piece 222gr.