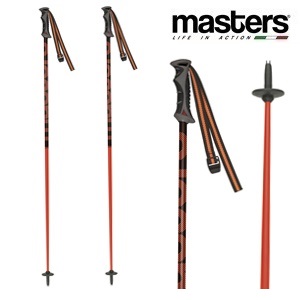 Color on the slopes and off-track… Slope model is made of 5083 aluminum tubes (ideal also at low temperatures, well reacts to corrosion and oxidation resistance and guarantees good mechanical characteristics) in 18 mm diameter, painted in fluorescent colors (red or yellow) with a sober but appealing graphics.
The two-color Ego grip and the MR1 strap with its color recall make this model a must-have for skiing in complete freedom, guaranteeing reliability and durability.
The available sizes are included in the range from 105 to 135 cm. Weight per piece: 220 grams.