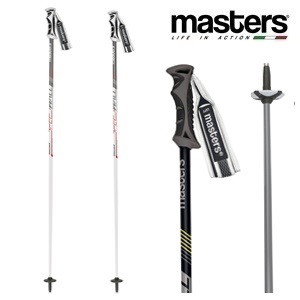 Are you looking for a technical product, but not too much pretentious?
The Ego grip and the Gryphon basket will surprise you for their features; the perfect fitting of the Reflective strap will complete the main features of this product.
Pole in 5083 aluminum alloy with 18 mm diameter and screw support for the steel tip. The available sizes are includer in the range from 105 to 135 cm. Available in two color versions. Weight per piece: 223 grams.