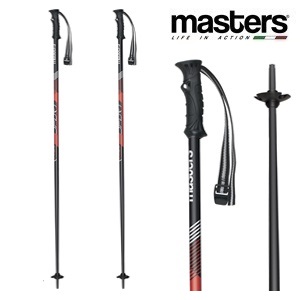 A recreational model for the easy carver skiers.
Featured in 5083 aluminum alloy with 18 mm diameter.
Assembled with Raptor grip in PE and MR1 strap; clip baskets allow you to hook your pair of poles, once you are not using them.
Measure: from 105 cm up to 135 cm. Available in two color versions. Weight per piece: 205 grams.