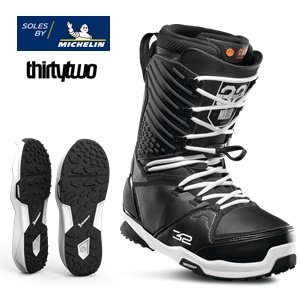 ThirtyTwo, the company created in 1995 by snowboarders for snowboarders, starts this FW19 season with a big news: the Müllair Boot model, co-develped with soles by MICHELIN.
The new Müllair boot, equipped by a lightweight MICHELIN sole is the a highlight of the collection signed by Nicolas Müller.
A perfect combination between innovation and performance. The sole, inspired by the winter tires, guarantees better traction, lightness and durability. The smaller sculptures offer perfect control on the snow, and the bigger ones durability. Block sipings increase adherence on icy terrains. Recervoirs increase snow-to-snow adherence. Engineered with Cushion Cup, this boot locks your heel in place utilizing your body's natural cushioning to pull huge airs without worrying about heel bruises. The Tailored Lacing Technology also allows the rider to tune the boot and find the perfect fit and support for their riding style.
A real must have for each snowboarder enthusiasts!