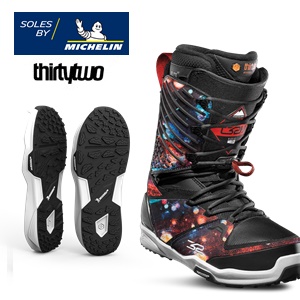 The MÜLLAIR is the iconic product of the collection designed by Nicolas Müller and equipped with a lightweight MICHELIN sole inspired by MICHELIN winter tires; A perfect combination of innovation and high performance.
The smaller blocks on the tip area offer perfect control over the snow, while the larger ones in the lateral areas ensure excellent resistance over time. Designed with a cushion cup, the boot locks the heel in place and protects it with a natural cushioning of the body. Tailored Lacing Technology allows the snowboarder to adjust the boot and find the perfect fit and support for all styles. The new models also have new colours and new uppers.
Benefits:
Smaller sculptures for traction and control on snow
Block sipings increase adherence on icy terrains
Fiber inserts for lightness
Bigger sculptures for durability
Recervoirs increase snow-to-snow adherence.