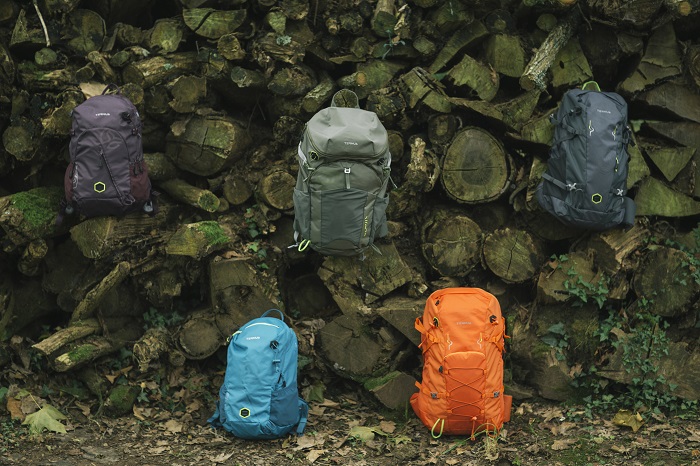 Ternua's first collection of backpacks with 100% recycled fabrics, which are also 100% PFC-free, is now available in its retail outlets.
A complete range from daypacks, for more urban or sporty use, to backpacks for trekking, with all the necessary technical details. Lightweight, comfortable and practical backpacks made for travelling and enjoying nature. It is worth highlighting that, when designing these backpacks, the brand has been inspired by the shape of whales. As a result, for example, the backside of the backpacks is reminiscent of the gills of these cetaceans.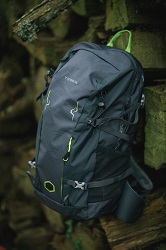 When it comes to fabrics, Ternua has opted for a selection of 100% recycled raw materials, true to its commitment to respect and care for nature. Specifically, for the trekking backpacks, Ternua has used Recycled Nylon 210D R/S sourced from post-consumer recycled plastic bottles and 400D Recycled Polyester sourced from recycling the waste generated during yarn manufacturing (post-industrial recycling). As an example, the JAGGER backpack is made from the recycling of 12 post-consumer plastic bottles. In the Spirit range, which includes daypacks, Ternua has opted for Recycled 210T Silicone Nylon, also sourced from recycling the waste generated during yarn manufacturing (post-industrial recycling).  Waste that could have ended up in the sea, in the food chain of living species, but that Ternua has given a new lease of life.
Consequently, we can say this is not just a collection of backpacks, but much more than that. The latest technological innovations in materials, fabrics and processes have been used and the result is light, versatile and highly technical products. But at the same time, Ternua's values and history of protecting whales and nature in general are applied in these accessories. A commitment to respecting the environment that Ternua has championed since its birth. A desire to overcome boundaries and protect the planet and the people who live on it, which is reflected in Ternua's way of doing things and which permeates every product it designs.
See the full range at https://www.ternua.com/es/accesorios/mochilas.html
INFO: Ternua