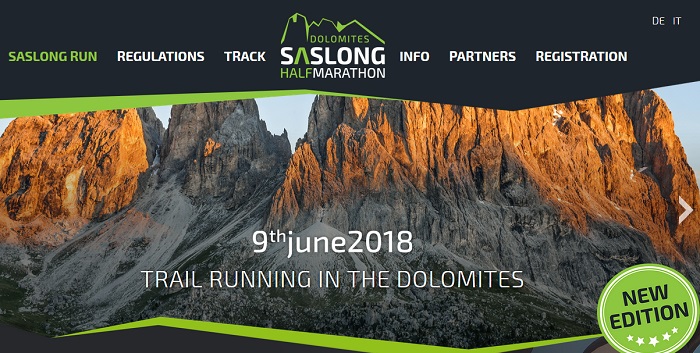 Val Gardena will host the first edition of an important event on 9 June, set against the breathtaking backdrop of the Dolomites.
The Dolomites Saslong Half-Marathon (21 Km) is a circuit around the Sassolungo massif featuring a total elevation gain of approximately 900 metres.
The route winds its way across rocky and gravelly trails and dirt roads. The participants start from 1,624 metres, while the highest point of their journey is 2,363 metres a.s.l., surrounded by the indescribably beautiful landscape of the Sella, the Marmolada, the Alpe di Siusi, and the Sciliar.
Runners will start from picturesque Monte Pana. They'll face the first climb to the famous Emilio Comici hut; then continue at an average altitude ranging between 2,200 and 2,300 m a.s.l. through the legendary City of Stones and its numerous rocky boulders. The next stop is Passo Sella and its breathtaking view across the Marmolada glacier, Queen of the Dolomites, to then reach the renowned Sasso Piatto hut. A descent now awaits the runners who will make their way back to Monte Pana.
Everyone who's 18 or older before the day of the race can participate. All Italian citizens must have a valid sports medical certificate for athletics issued by a recognised sports doctor. Participants have 4 hours to complete the Saslong Half-Marathon.
To sign up, visit the website.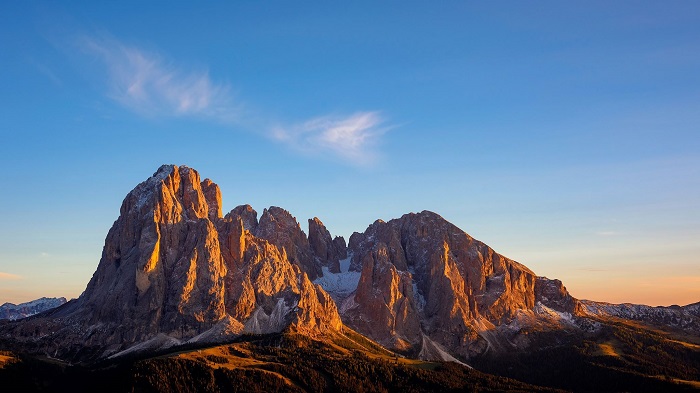 Early bird rates are €35 until 31 May 2018 and regular rates are €45 from 1 June 2018. The registration fee includes a half-marathon goodie bag, participation medal for classified runners, 1 beverage and 1 meal in the arrival area, snacks along the route, free parking.
Prizes: a 2-night stay for two people at the Grones Hotel in Ortisei, the Beludei Hotel in S. Cristina, the Genziana Hotel in Selva, as well as Under Armour products and much more.
The Sassolungo Group is located between Val Gardena and Val di Fassa. It's surrounded by the Sella Massif, the Sciliar, and the Catinaccio Group. It's Val Gardena's symbol. The mountain features summits that stretch across approximately one kilometre from the northwest to the southeast. The Group consists of the Sassolungo (3,181 m) – the highest peak; the Spallone del Sassolungo (3,081 m), the Punta delle cinque dita (2,996 m), the Sasso Levante (3,126 m), the Torre Innerkofler (3,081 m), the Dente (2,825 m) and the Sasso Piatto (2969 m).
A massif which is unique in the whole world, its location 230 million years ago was occupied by a tropical coral reef.
A majestic and unique natural landscape for a race which seeks to become a recurring event for all uphill race fans.