The blue wonder on the big screen—the Int. Ocean Film Tour presents the captivating sea in all its diversity and beauty. This exclusive program consists of 6–8 visually stunning documentary films and has a total runtime of two hours.
The int. Ocean Film tOur takes the viewer on a wondrous voyage of the cosmic ocean, well beyond ordinary cinema. The protagonists rollick on and under the water, showing what's possible with a board under their feet, daringly defying the forces of nature, and arousing a desire to heed the call of the sea. Every year,
the Int. Ocean Film Tour also promotes an environmental policy focus, providing inspiring messages to take action and protect our natural resources.
Beginning in March 2018, the International Ocean Film Tour Vol 5 will embark on a world tour with over 130 events across Europe, Australia, and the U.S.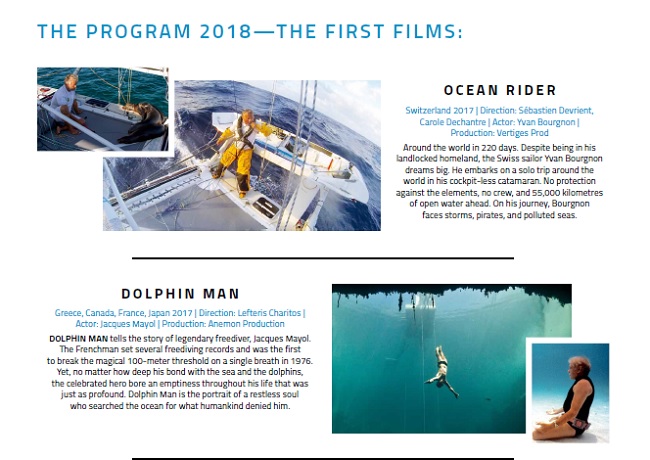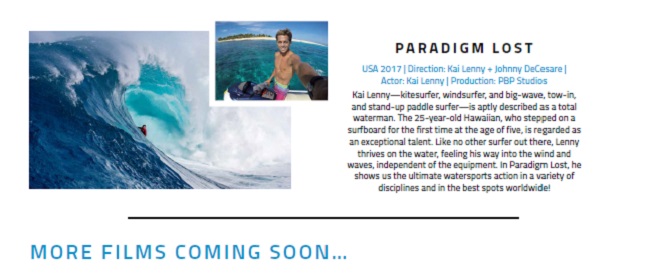 Tour Dates, teasers, and more info at this link.
INFO: Ocean Film Tour