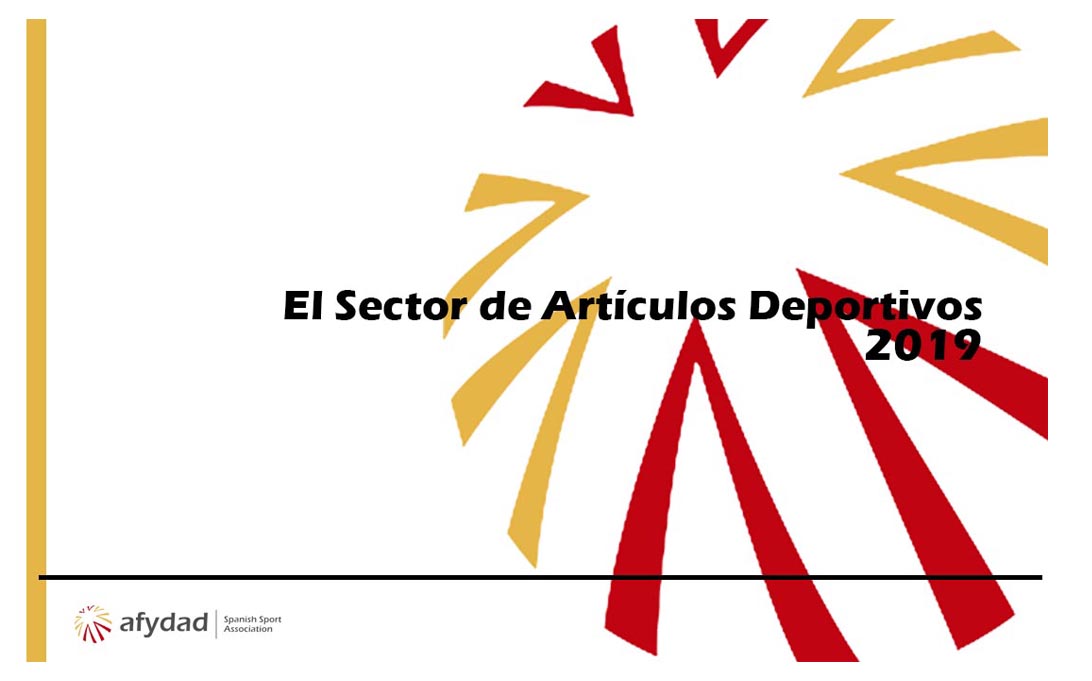 AFYDAD, the Spanish Association of Manufacturers and Distributors of Sporting Goods, has just presented its new study The Sporting Goods Sector 2019, which analyses the evolution of this field over the last year.
The AFYDAD study, carried out by Sport Panel, is a complete analysis of the current situation of the sporting goods market, the main scenarios for the future and their evolution, dealing with all the business areas related to the marketing of products for sports and leisure and free time activities.
The study places special emphasis on the specialist and multi-product channel and answers questions such as: What points of sale are there currently in Spain and how have they evolved? What are the main distribution channels? What are the main sell-out figures?… The turnover of the sector, the evolution of Played Sports, the expenditure per capita on sports are also the object of analysis in this study, which concludes with a forecast of the main trends in the sector for the coming years.
The most important data revealed by the study include the 4.1135 billion euros turned over by the sector in 2019 (sell-in), achieving a growth of more than 5% compared to the previous year. In addition to Leisure Time, which once again accounted for more than 50% of sales, both in units and value, Running and Outdoor are again the most dynamic athletic activities in the sector. By product families, footwear has consolidated itself as the real driver of the sports gear sector, although both textiles and hard materials are once again gaining ground and this is where the greatest hopes for growth in the medium and long term are placed.
Beyond the analysis of the main data, the study also flags up a paradigm shift in brand-commercial relations. In the short and medium term, brands must be prepared to offer omni-channel services, designing 360º strategies that offer such a satisfactory experience to their customers that they become brand influencers.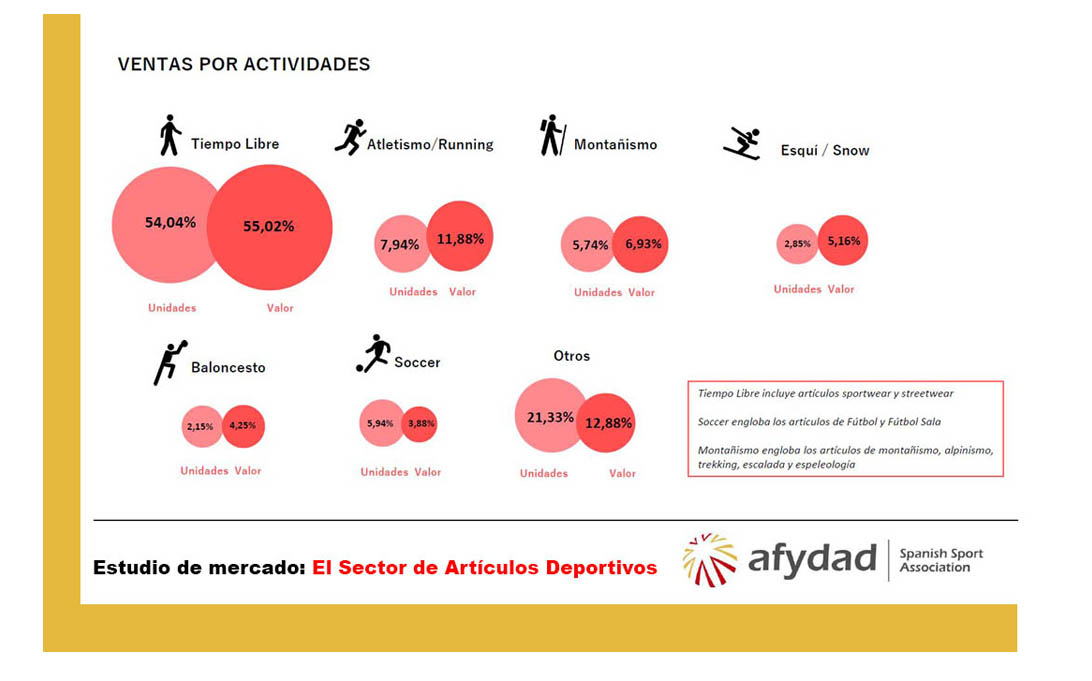 Request the complete study and more information:  admin@afydad.com
INFO: AFYDAD