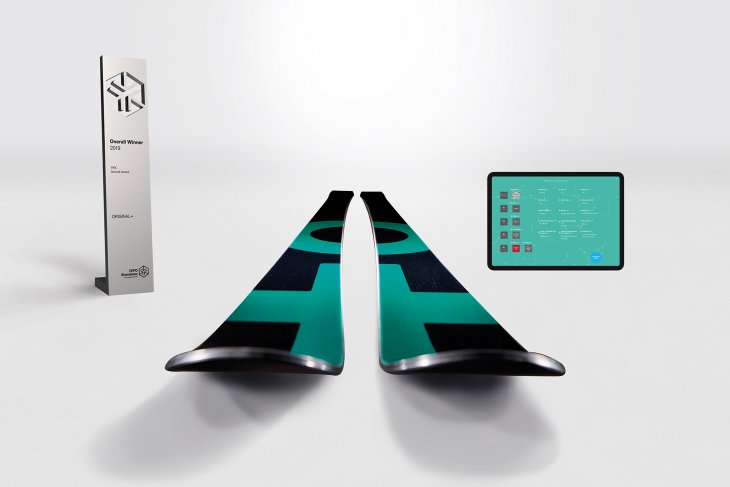 The expert jury for the ISPO Brandnew award has selected the 2019 winners from more than 400 submissions. The most innovative products with true market relevance are distinguished each year in the world's largest competition for start-ups in the sports industry. This year, the concept from ORIGINAL+ for the mass custom manufacturing of alpine skis came out as the overall winner. The other award winners offered remarkable products with personalized functions, new safety features and unconventional ideas. Visitors can see the ISPO Brandnew award winners and finalists from February 3 through 6, 2019, in the ISPO Brandnew Village at ISPO Munich.
"We had extremely good submissions this year: The decision ultimately came down to small details in the design, function or presentation. Along with a cohesive overall concept, the marketability of the product is always a determining factor," explains David Badalec, responsible for ISPO Brandnew. The jury selected one Overall Winner as well as one Winner in each of the categories Accessories, Apparel, Fitness, Hardware Summer, Hardware Winter and Wearables.
The process is somewhat different with ISPO Brandnew Digital for start-ups in the field of digital services for the sports industry – from digital solutions for connecting fans and teams, platforms for player analysis and training optimization through to technologies that allow sport to be experienced in a whole new way. The young companies from this sports tech environment will be at ISPO Munich in the new ISPO Digitize Area. The best concept will be recognized by a jury of top-class digital experts in a live pitch.
Here is an overview of the ISPO Brandnew winners who have already been determined.
More information about ISPO Brandnew is available online at this link.
INFO: ISPO