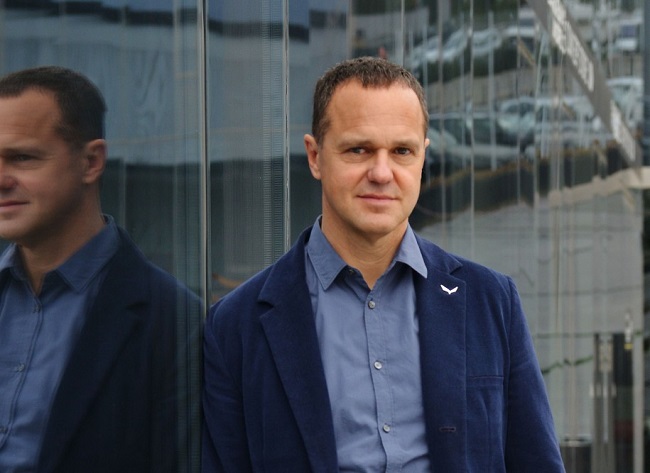 At the end of April 2018, after 17 years of service, Oberalp CEO Massimo Baratto is moving from the South Tirolean mountain sports group to Under Armour. The long-standing CEO is taking up a new challenge at sportswear manufacturer Under Armour, as Vice President and Managing Director Europe at its European headquarters in Amsterdam.
Massimo Baratto, CEO Oberalp Group, has decided to leave the company and move to Amsterdam, where Under Armour has its headquarters and where his wife's family lives. The move has mutual consent and has been carefully considered and well prepared by both sides.
Heiner Oberrauch: "During the last 17 years, Massimo has achieved outstanding results with his passion and dedication. He gave vision and structure to the group and shaped it. He can be proud of what he has built up and look ahead with gratitude from all of us. For me, it's a sad moment, but one also filled with thankfulness. I'm happy for Massimo for his professional development and believe that this is the right moment for new energy and fresh ideas to take our group to the next level. Thanks Massimo!" The joint search for a successor is already under way.
As CEO, Massimo Baratto had a decisive influence on the expansion of the group and its brands SALEWA, DYNAFIT, WILD COUNTRY and POMOCA.
He says that the decision was by no means easy: "This is the longest and most important professional and personal experience in my life, I carry it in my heart with pride and gratitude. Yes, I'm happy to take up a new challenge, but at the same time it makes me sad to leave this unique and special place. A big thank you
to Heiner and to the whole group for giving me trust, the possibility to develop, to make great achievements and also to learn from mistakes. The people, the culture and the brands have enriched me – I learned a lot, trying to give always my best. I'm sure that this culture and strength will make Oberalp and its people unbeatable in the future. I'm honoured to be part of this story and will continue to contribute to it together with you over the coming months."
In addition to his long-standing position as international SALEWA Brand Manager and further expanding the mountain sports brand, Massimo Baratto was responsible for structuring the Oberalp Group. The takeover of DYNAFIT, POMOCA and WILD COUNTRY took place during his time. As a result, the family-owned company has become one of the leading international providers of mountain sports goods. In addition, the Oberalp Group operates as a reference point and brand developer for distribution. Massimo Baratto was significantly responsible for the expansion of retail brands, including Under Armour, Speedo, Fischer, Barts and others, and drove forward the group's new digitalisation. The Oberalp Group operates successfully from its headquarters in Bolzano and ten subsidiaries around the world.
INFO: Oberalp