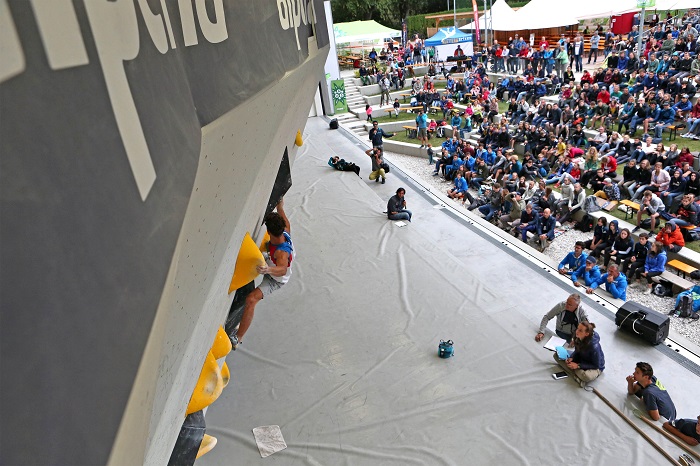 Waiting for climbing superstars and World Cup in Brixen from 10th to 12th June. The great Slovenian Janja Garnbret rocks the first stage in Switzerland. Among men, victory for the Japanese Narasaki. Vertikale, red carpet of the strongest climbers.
The international stars of climbing, alongside with the audience, are coming from 10th to 12th June to the prestigious south-Tyrolean event, the Boulder World Cup, taking place at the modern stadium Vertikale in Brixen (IT). This represents an event with the capital "E": Italy has not been hosting the Boulder World Cup for years now. This is an authentic organising challenge for the local committee AVS Alpenverein Südtirol, enthusiastically welcoming this opportunity, already been working for weeks. The goal is also to present the passionate audience a great show.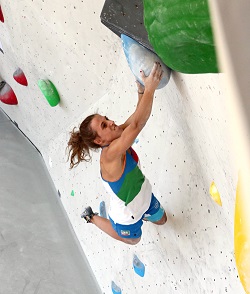 Although is worthless reminding to climbing lovers, for those who are not familiar with this sport let's just say that these "spiders" can move and climb through the impossible. From the terraces in front of Vertikale's wall, audience will be able to observe the virtuous climbers and their "strong fingers" striking for "tops" and "zones" to reach the lead of the World Cup ranking. It is a calling for magnesite at Vertikale in Brixen, because trackers announce exceptional "problems".
Last weekend the best athletes on the planet took part to the first Boulder World Cup stage in Meiringen (SUI). An electrifying challenge with six climbers from six different countries, anticipating what could happen in Brixen from 10th to 12th June. The Slovenian Janja Garnbret, Tokyo's first climbing Olympic Champion did not disappoint, being the solo protagonist. First during qualifications and during the final, with a large advantage from the current World Champion Natalia Grossman (USA) and the Swiss Andrea Kuemin.
Among men, the Japanese Tomoa Narasaki celebrates his victory; after the second place during qualifications and semi-finals, he took over against his compatriot Yoshiyuki Ogata and the French Mejdi Schalck.
Next stop in Seoul from 6th to 8th May, then Salt Lake City (USA) with the double stage of 20-22 and 27-29 May. Brixen opens the month of June and audience is already enthusiast, willing to cheer their home-stars Michael Piccolruaz and Filip Schenk.
Vertikale will be a champions' red carpet, yet AVS Alpenverein Südtirol proposes here another event, the European Boulder Cup on 7th and 8th May.
INFO: Boulder World Cup