Delegate registration for the European Outdoor Summit (EOS), which will take place in Berlin, Germany, on Thursday 28th and Friday 29th September 2023 is now open. Register now HERE to take advantage of the early bird rate, available until 21st June.
Members of the European Outdoor Group (EOG) and The Federal Association of the German Sporting Goods Industry (BSI) are entitled to an extra discounted rate.  The summit is directed at senior executives and decision makers; however, due to the success of the summit last year in Annecy, where we hosted over 300 outdoor industry leaders, and with the inclusion of other senior level directors, such as CSR, sustainability and marketing, we plan to continue to promote content to diversify attendees to the event.
To support this, a two-ticket bundle with a saving of 150€ will be available (*must be 2 x senior executives).
Early Bird EOG/BSI members 650€        *Early Bird Bundle EOG/OSV members 1,150€
Early Bird non-members 750€                 *Early Bird Bundle non-members 1,350€
Further discounts are available for those wishing to attend two or more of the conferences being held as part of the 'Week of Sports'.
The agenda is being developed under the heading: 'The New Era – Business and Beyond' – it will be a two- day programme of presentations, networking and social events exploring the latest (and future) developments in the specific context of the outdoor industry that stimulate debate and discussion in a non-competitive environment, with the ultimate aim to improve business practices and promote sustainable growth and innovation.  We will be announcing speakers and more information on the agenda soon.
The EOS would not happen without the support of our sponsors, so we are delighted to announce that Gore-Tex, the leading waterproof, windproof and breathable membrane manufacturer has signed up as a Major Sponsor, continuing its longstanding support for the EOS.
"Our businesses benefit when we engage as an industry and come together to discuss the factors and challenges that affect us all. Topics such as sustainability, economic environment, policy, and innovation are such factors that have an industry wide-impact, and there is a need for us to collaborate to address them. The European Outdoor Summit provides an ideal platform to connect, exchange, and learn about current market developments. We believe in the value of the summit as a forum to help better prepare us for the future. We are looking forward to seeing everyone in Berlin for what should be another successful summit." Achim Loeffler, Global Business Leader Consumer Fabrics, W. L. Gore & Associates.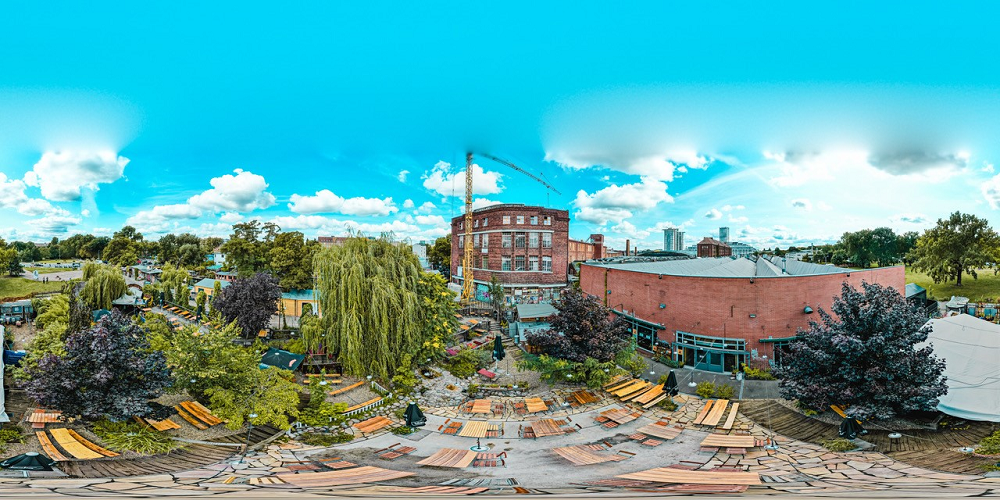 The venue for this year's EOS is Festsaal Kreuzberg, an eclectic events and concert venue situated in the Treptow-Köpenick district, the largest and greenest neighbourhood of Berlin. With good train, bus and underground connections, this venue is under 20 minutes from Berlin's centre.  Situated on the banks of the River Spree, it is surrounded by history being just across the river from the East Side Gallery Memorial, the permanent open-air gallery on the longest surviving section of the Berlin Wall.
There is a variety of accommodation in Berlin for any budget. To ensure you get your preferred price and location, we would recommend booking early,  through your preferred hotel booking or comparison site. The closest hotels to the venue include:
This year's EOS will form part of the 'Week of Sports', a group of conferences, starting  with the Sporthandelskongress by SAZ on Tuesday 26th September, followed by the BSI Assembly on Wednesday 27th September and culminating with European Outdoor Summit (EOS) on Thursday 28th and Friday 29th  September.
INFO: European Outdoor Summit