SkySnow, the new skyrunning discipline, will launch the first World Championships on February 4-5, 2022, in Andalusia at the Sierra Nevada Ski and Mountain Resort, Granada, Spain.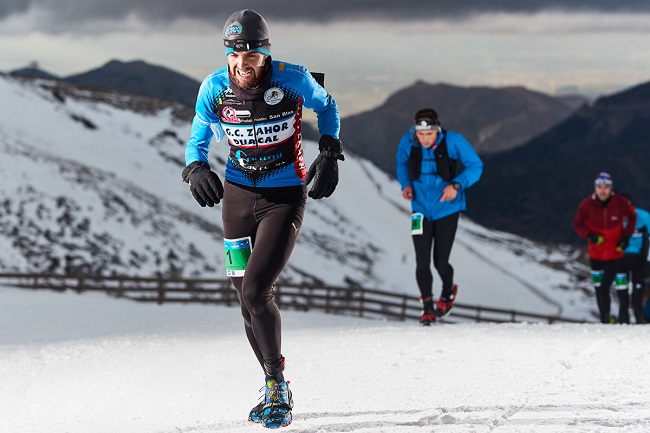 Despite international Covid restrictions, fifteen ISF Member countries across the world have confirmed entry: Andorra, Bolivia, Brazil, Chile, Finland, France, Germany, Italy, Norway, Peru, Portugal, Russia, Spain, Sweden, USA. Unfortunately, Japan has had to withdraw.
SkySnow was introduced at the International Skyrunning Federation 2020 General Assembly and embraces the traditional concept of skyrunning – running at high altitude – in this case, during the winter and exclusively on snow. One thing is compulsory, however. The use of micro crampons. On board as main  sponsor of the 2022 SkySnow World Championships is NORTEC, the Italian brand, market leader and producer of ISF approved micro crampons.
Twenty-one glittering medals are at stake as well as titles for the Vertical, the Classic and the Combined categories. The top three countries will also be awarded medals.
The events will kick off at dawn on Friday, February 4, with the SkySnow Sierra Nevada Vertical, and head straight up to 3,050m altitude with a 950m vertical climb over 4.3 km distance.
Saturday's SkySnow Sierra Nevada Classic race will start at dusk. Athletes will face the 925m vertical climb over the 12.5 km course wearing headlamps and warm clothing to face the very low temperatures expected after dark.
Rafael Aquino Leal, an accomplished skyrunner and team leader of Skyrunning Brazil, will participate – quite an experience for runners that have never seen snow in their country. "Our athletes will travel directly from the tropical heat of the Brazilian summer to the freezing temperatures in the Sierra Nevada snow. We are feeling doubly challenged but extremely motivated!" he stated.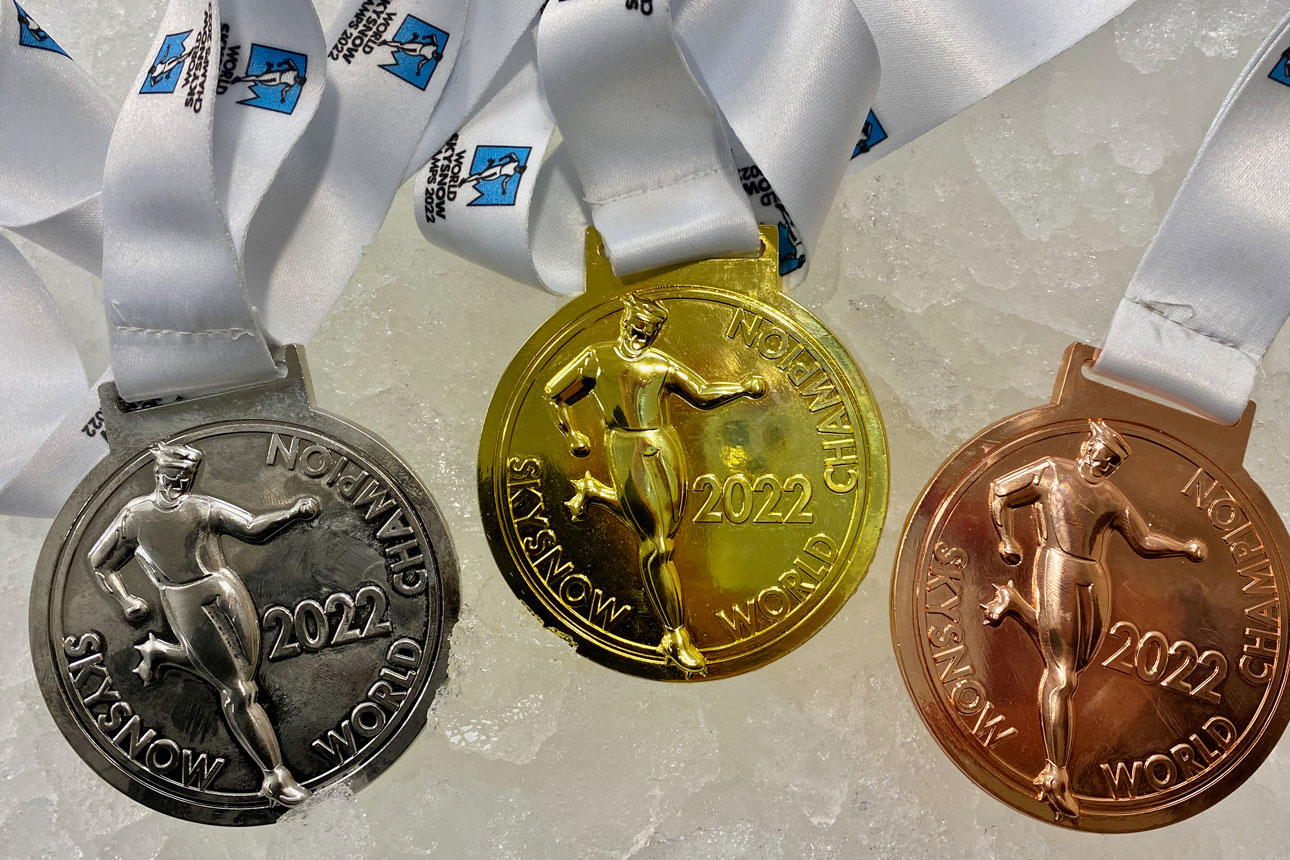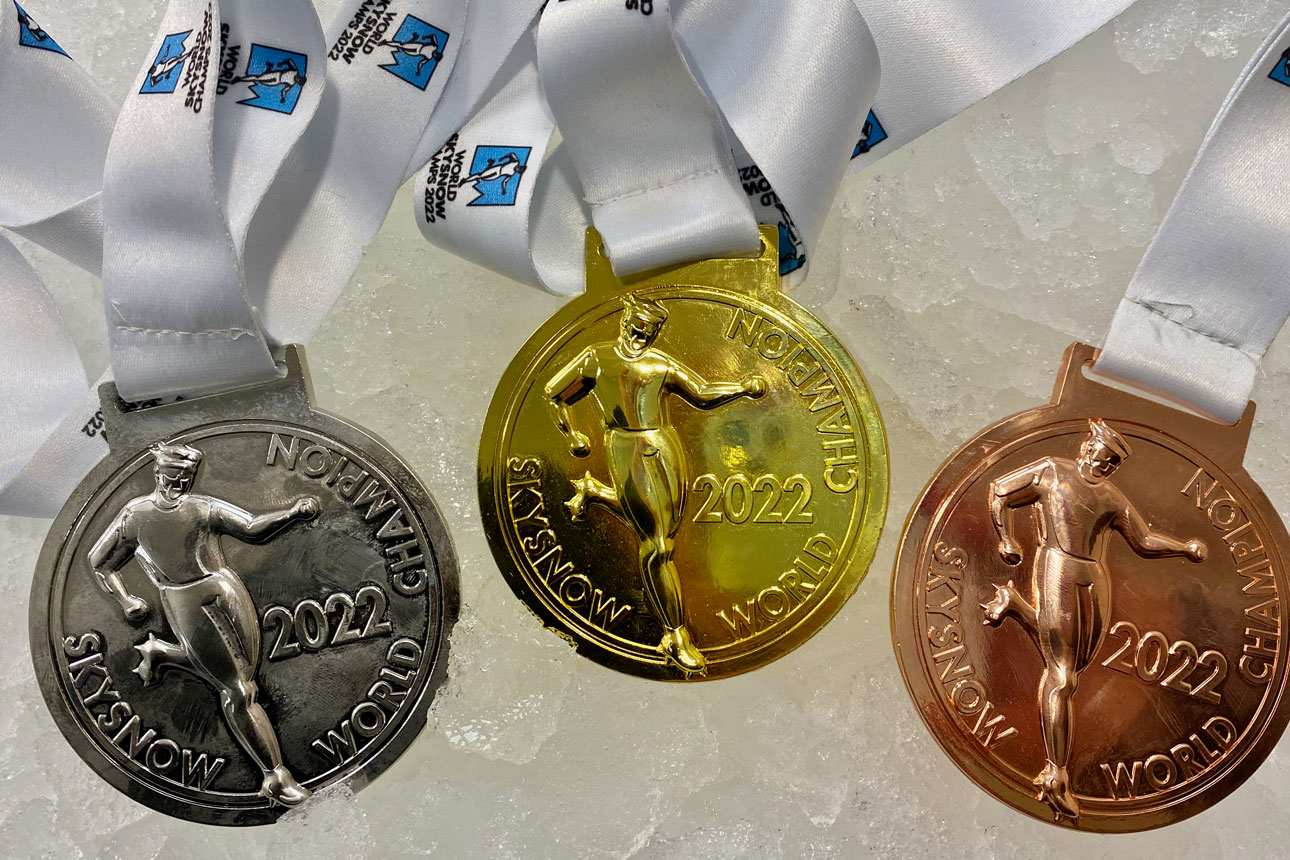 By contrast, top international skyrunners, twins Sanna and Lina El Kott Helander from Sweden, commented, "We've been skiing more than running this last month, but we're excited, and ready to do our best. At home during winter, running is completely on snow, so we know what we're heading in for! I think they will be leg-burning courses but we're looking forward to it!"
Top skyrunner Oscar Casal Mir from Andorra is excited about the new race. "It's a new discipline for me and many others, but I'm sure it will be amazing to try it for the first time. In the end, it's all about running… it only changes grass and mud for snow! As a veteran runner it's a good way to keep motivation high for the new season. Normally I only do ski-mountaineering in winter, but with the SkySnow World Champs I can also do some running!"
Germany has only very recently become an ISF Member, but that hasn't stopped Wendall Lorenzen, German Skyrunning Federation President, from putting together a team of no less than nine athletes to test themselves on the international stage. "I'm very excited to be part of the first SkySnow Championships! We might be 'newbies' as this is the first time German athletes will participate in an international skyrunning event, but our team is probably going to be one of the stronger ones with many contenders for top places," he added confidently.
From the USA, Mike Popejoy has a unique angle on the new discipline. "I'm very excited that the inaugural SkySnow World Championships have become a reality. Snow in the mountains provides life-giving water to plants, animals, and us humans, and it is a privilege to run in the mountains in the winter. I'm looking forward to some hard, steep running in the Sierra Nevada of Spain!"
Alberto Ayora, President of FEDME, the ISF Member for Spain, stated, "It is a pleasure to welcome athletes to this wonderful event celebrating a brilliant ten-year path realizing every organiser's dream – to become the first SkySnow World Championships! It coincides with our Federation's centenary which could not be better for the organiser, the Club Deportivo Altalí, with the help of the Federación Andaluza de Montañismo, the Junta de Andalucía, the Sierra Nevada Ski Resort and local sponsors. I would also like to thank the ISF for once again placing its trust in FEDME for the organisation of this great international sporting event," he concluded.
Marino Giacometti, skyrunning founder and President of the International Skyrunning Federation, stated, "We're really excited to put this new discipline on the international stage so fast and are proud to see 15 countries participate in the first World Championship, despite Covid restrictions. The relatively short distances and minimal vertical climb in SkySnow are a great incentive for winter running and a recipe for the fast expansion of this sport worldwide."
WADA anti-doping tests will be carried out at the Championships managed by FEDME, the Spanish ISF Member.
Foto credits: www.skyrunning.com