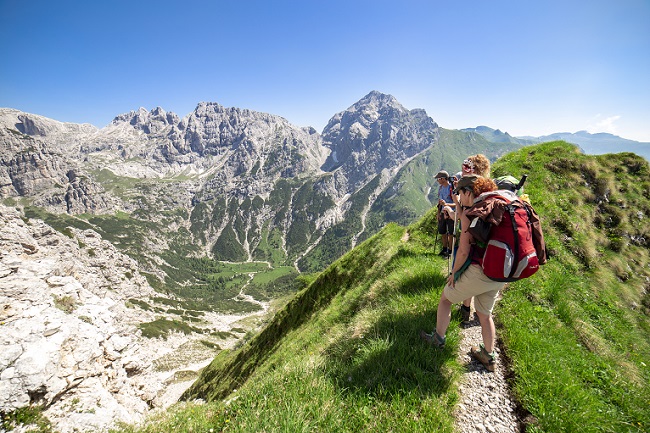 Live an unforgettable experience immersed in uncontaminated nature, walk through two Natural Parks and discover two mountain groups enjoying beautiful landscapes, amazing sunsets and breath-taking dawns from the mountain huts where you will sleep during the trekking.
Park2Trek Dolomites is a trekking from hut to hut, that allows you to discover the Dolomiti Bellunesi National Park and the Paneveggio Pale di San Martino Natural Park.
Every day, you will walk from a hut to the other enjoying a different mountain landscape and living a new adventure. The trekking is suitable for expert hikers and it allows you to go along part of the Alta Via Nr.2 delle Dolomiti in opposite direction: you will start your trekking from Feltre and your destination will be the Passo Valles going through the amazing Pale di San Martino group.
The holiday offer is valid for the whole summer, until the 27th September and it can be booked by San Martino di Castrozza Tourist Board: booking@sanmartino.com / 0039 0439 767010
(7 nights, overnight stay in mountain huts)
Photo credits: Simone Simoni
INFO: San Martino di Castrozza, Passo Rolle, Primiero e Vanoi