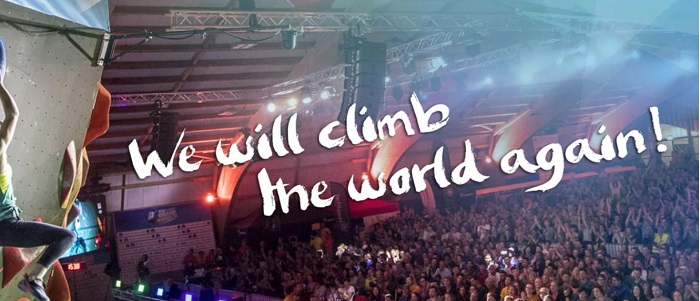 Anouck Jaubert of France and Michael Piccolruaz of Italy are qualified for the Tokyo 2020 Olympic Games, thanks to the reallocation of two unused quotas.
According to the Qualification System, the Tripartite Commission quota places had to be assigned by the end of March. However, no application was filed within that deadline, and being now at the end of April any unused quota place has to be reallocated.
Jaubert and Piccolruaz receive the quota thanks to their placement at the 2019 IFSC Climbing World Championships in Hachioji (JPN), where they respectively finished in 11th and 14th position in the Women's and Men's Combined event.
Anouck Jaubert will join her teammates Julia Chanourdie, Bassa Mawem and Mickael Mawem, making France the third country, along Japan and the United States of America, with four climbers qualified for the Games.
Michael Piccolruaz, instead, will be the third Italian athlete to qualify for Tokyo 2020 in Sport Climbing, after Ludovico Fossali placed 9th in Hachioji and Laura Rogora took 8th place at the IFSC Combined Qualifier in and Toulouse (FRA).
The reallocation of the unused quota places bring the total of Olympic qualified athletes to 32 – 16 per gender: the complete list is available on the dedicated page of the IFSC website.
The eight remaining slots will be awarded according to the following schedule of continental championships:
IFSC European Championships in Moscow (RUS), from October 1 to 8
IFSC African Championships in Cape Town (RSA), date To Be Defined
IFSC Asian Championships, location and date TBD
IFSC Oceania Championships in Sydney (AUS), date TBD
The IFSC Executive Board recently decided that the qualification process will have to be concluded within December 31, 2020.
INFO: IFSC