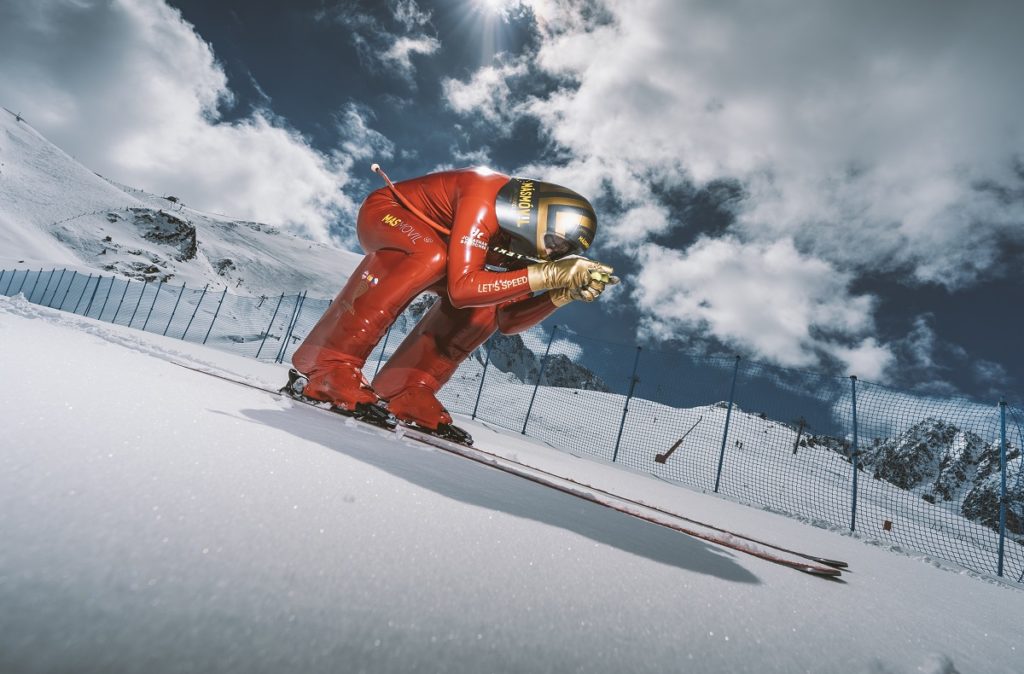 The World Cup Speed Skiing finals have taken place on the Riberal slope, Andorra's steepest ski run, in the Grau Roig area of Grandvalira – Andorra's largest ski area and one of most extensive in Europe.
During two days (Friday 12 and Saturday 13 April, 2019) both the men and women competed to see who could clock up the fastest time. With only one race left of the season, it was time to see whether Simone Origone of Italy could take the overall number one spot for the men or Britta Backlund from Sweden the top place for the women.
Friday's race was competitive and overall leader Simone Origone took number one position on the podium with a speed of 176.42 KPH and Sweden's Britta Backland securing first place for the women with a speed of 173.84 KPH.
Saturday's final race saw Valentina Greggio of Italy win with a speed of 178.92 in the women's race and Simone Origone of Italy secure first place with a speed of 183.40.
The overall titles across the season went to Simone Origone (men's, Italy) and Britta Backland (women's, Sweden).
British Speed Skier Jan Farrell said: "The final race of the season is always great fun, especially here in Andorra, and my home training ground of Grandvalira. But now my season is over and it has been an intense one. Today I had a battle with a head wind and a very bumpy track, but I scored enough points to finish 7th in the overall World Cup – amongst the ten fastest skiers on the planet".
INFO: Grandvalira