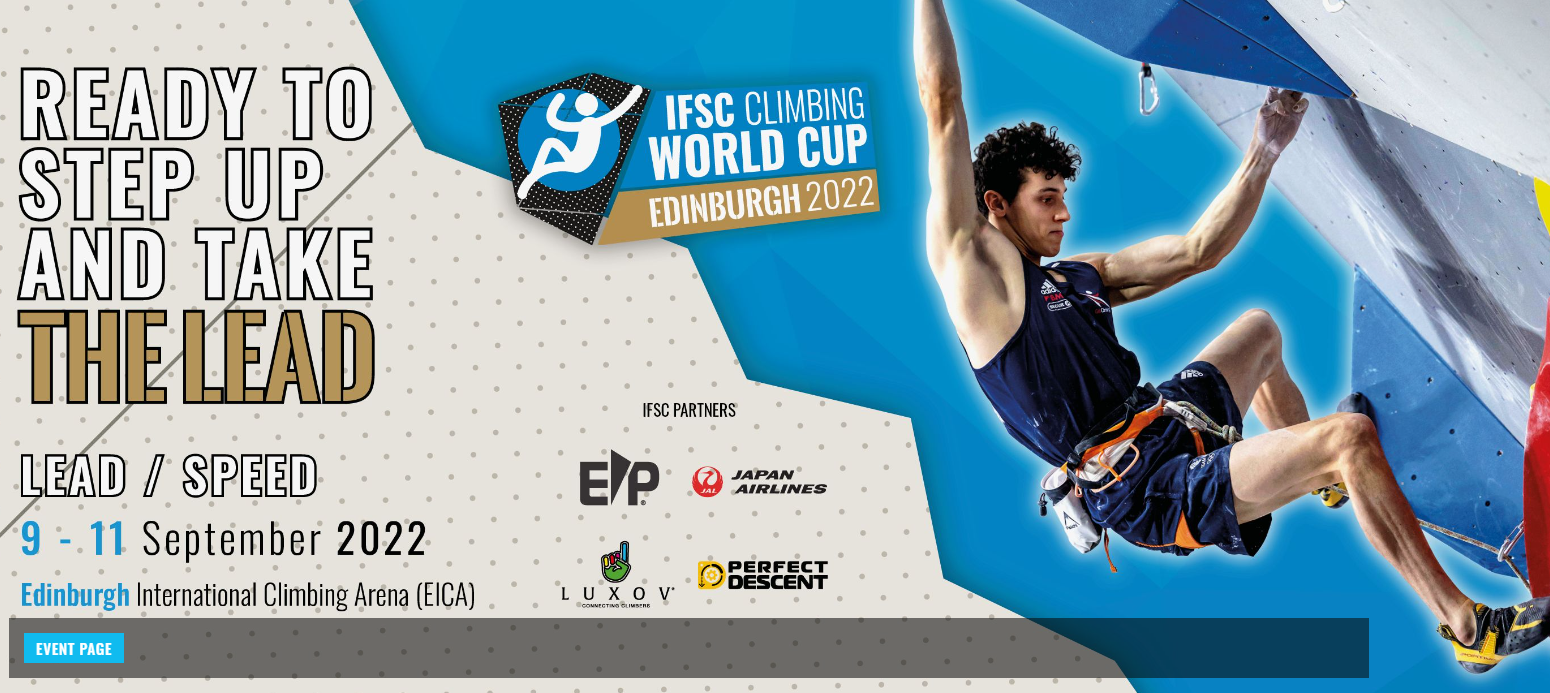 With only two World Cups left on the 2022 calendar – scheduled between September and October in Jakarta, Indonesia; and Morioka-Iwate, Japan – the International Federation of Sport Climbing (IFSC) is proud to present its calendar of events in 2023. Featuring 12 IFSC World Cup events, two World Championships, and a series of continental Olympic qualifiers, the 2023 IFSC season promises to be one of the most exciting and action-packed in the history of Climbing. 
Taking place in Bern, Switzerland, from 1 to 12 August, the 18th edition of the IFSC Climbing and Paraclimbing World Championships is the most anticipated event of the season, offering the first set of Olympic quotas for Paris 2024 – three in the Boulder & Lead event, two in the Speed one.
The schedule of the IFSC World Cup Series 2023 is as follows:
21-23 April: IFSC Boulder World Cup in Hachioji, Japan;
28-30 April: IFSC Boulder and Speed World Cup in Seoul, South Korea;
6-7 May: IFSC Speed World Cup in Indonesia;
19-21 May: IFSC Boulder and Speed World Cup in Salt Lake City, Utah, USA;
2-4 June: IFSC Boulder World Cup in Prague, Czech Republic;
9-11 June: IFSC Boulder World Cup in Brixen, Italy;
14-18 June: IFSC Boulder and Lead World Cup in Innsbruck, Austria;
30 June-2 July: IFSC Lead and Speed World Cup in Villars, Switzerland;
7-9 July: IFSC Lead and Speed World Cup in Chamonix, France;
14-15 July: IFSC Lead World Cup in Briançon, France;
1-2 September: IFSC Lead World Cup in Koper, Slovenia; and
22-24 September: IFSC Lead and Speed World Cup in Wujiang, China.
Along with the second World Cup event of the season, South Korea will also organise the IFSC Youth World Championships for the first time, welcoming hundreds of young and talented climbers from 19 to 27 August.
Picking up from its fifth appearance at The World Games, and a very successful debut at the multi-sport European Championships, Sport Climbing will also be featured at the European Games Kraków-Malopolska 2023, and the 19th edition of the Asian Games, rescheduled to take place from 23 September to 8 October, and confirmed in Hangzhou, China. Finally, history will be made with the sport making its first appearance at the Pan American Games, in Santiago, Chile, from 20 October to 5 November.
Santiago 2023 will also serve as the Pan American qualification event to Paris 2024. Five more continental Olympic qualification events will take place in the final third of the season:
9-10 September: IFSC Speed European Olympic Qualifier in Italy;
27-29 October: IFSC Boulder & Lead European Olympic Qualifier in Laval, France;
3-7 November: IFSC Asian Olympic Qualifier, location TBD;
23-26 November: IFSC Oceanian Olympic Qualifier, location TBD; and
14-17 December: IFSC African Olympic Qualifier, location TBD.
Finally, the 2023 IFSC calendar will include three IFSC Paraclimbing World Cups: in the USA; Innsbruck, Austria; and Villars, Switzerland.
News and events about all IFSC events will be available on the IFSC website, and on the Federation's social media channels: Facebook, Instagram, Twitter, YouTube, and TikTok.
INFO: IFSC