The ISPO Award has become a highly respected quality seal for the sporting goods industry. It helps specialist retailers put together their product ranges and customers make their buying decisions. In connection with OutDoor by ISPO, the coveted award is being adapted specifically for the outdoor industry and its needs. The nomination period for the first ISPO Award OutDoor Edition will run from April 1 to May 17, 2019.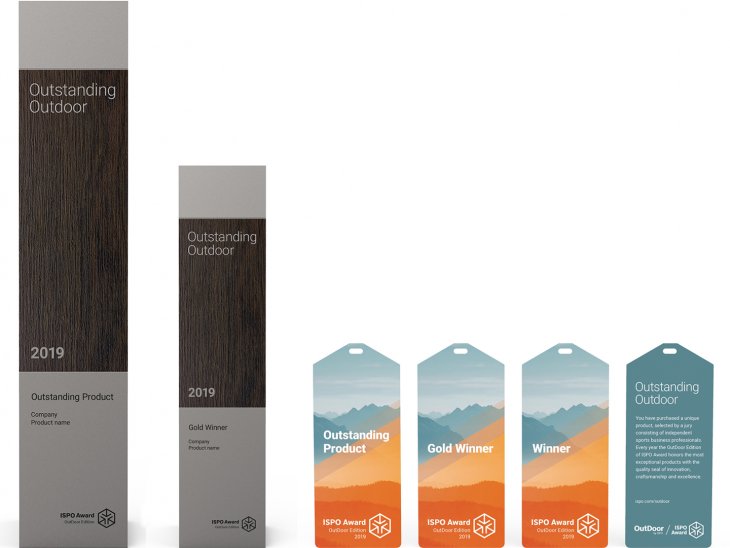 – Adapting the ISPO Award for the outdoor industry
– Initial nomination period: April 1 to May 17, 2019.
Like the ISPO Award, the new OutDoor Edition will serve as a guide for retailers, consumers and media representatives. The award will recognize the inventiveness of products as well as the conceptual idea and craftsmanship behind them.
Products from all outdoor segments are eligible for the award. The award's categories will extend far beyond classic mountaineering and climbing equipment. Products from other areas that consumers have viewed for years as "outdoor" can also be nominated—including things like camping, trail running, urban outdoor or water sports.
"With the OutDoor Edition, we are systematically refining the concept of the ISPO Award and are moving in the direction of contemporary, consumer-focused communications," said David Badalec, Head of ISPO Business Solutions. "This idea applies to the categorization of the nominated products from the perspective of the future purchaser, judging based on practical criteria and detailed evaluation of the results."
All nominations will be judged on the basis of innovation, design, function and quality. A Gold Winner will be selected in each category according to these criteria. One to two Winners will be named as well. Products that are both exceptional and pacesetting will also be awarded the Outstanding label across all categories. The world's leading international sports business network ISPO provides award winners with an extensive package including sales promotion and communication measures.
The award winners will be selected by an independent international jury made up of specialist retailers, designers, market specialists, journalists, consumers and athletes. The jury will meet for the first time in Annecy, France, after the nomination deadline passes. In addition to a fact-based, technical evaluation, the jury meeting will involve an experience-focused practical test of the products.
The nomination period for the ISPO Award OutDoor Edition will begin on April 1, 2019. The nomination deadline will be May 17, 2019. Special early-bird conditions will apply through April 17.
All information about the award and registration in 2019 is now available online.
INFO: OutDoor by ISPO