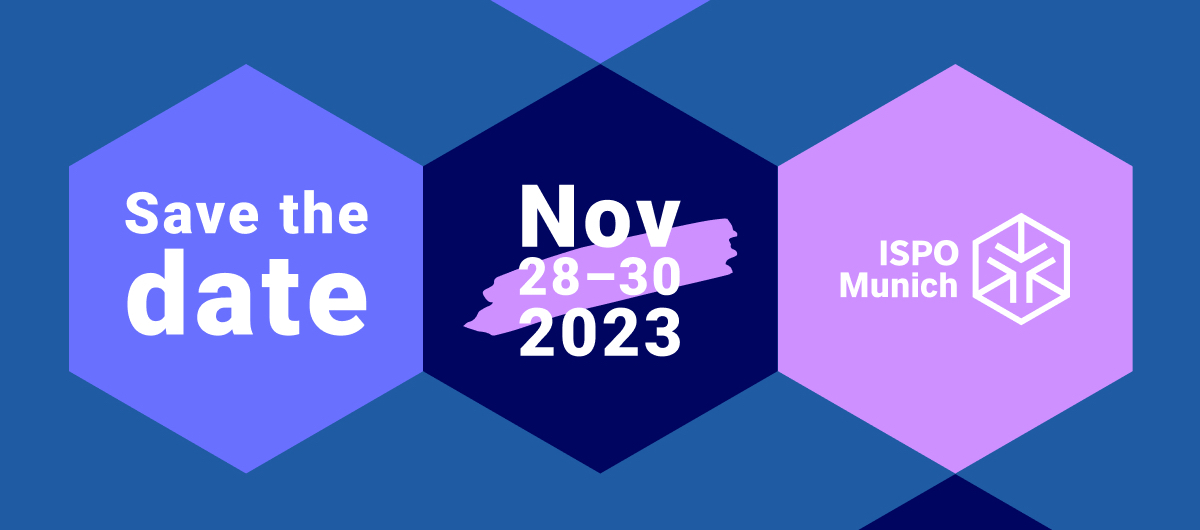 From 28 to 30 November 2023, the movers and shakers and thought leaders of the sports industry will meet again in Munich at ISPO Munich.
On 120,000 square meters, you can discover start-ups and newcomers, new product releases, innovations, and everything related to sustainability.
And: There is exciting news! The new ISPO Munich campaign "New Perspectives on Sports" is here and shines in a new design. We are excited about our new campaign and hope you are too:
✓ New Perspectives on Sports: The sports industry is diverse. ISPO Munich brings this diversity together by being a platform for interaction and thus creates new perspectives on sports for everyone.
✓ New Design: The new design features fresh colours, bold design elements and a new visual language. With the new design, we are setting a new direction for the coming years, and without giving too much away: this is just the beginning.
✓ Focus theme: While many issues are important, we believe that innovation, sustainability and sports fashion deserve a special focus. By bringing these forward-looking areas to the forefront, we can grow as an industry and contribute to a better future for all.
A special highlight: The Future Lab was a complete success in 2022 and therefore opens its doors again in 2023. It is the heart of ISPO Munich, which combines its own business solutions and a curated program into a forward-looking overall concept. Here, inspiring speakers, content and solutions for the most pressing problems meet the international sports community on several stages. The Future Lab is the festival stage of the global sports industry and networks the most important stakeholders far beyond the pure sporting goods industry in a forward-looking overall concept.
We invite you to join us in shaping the future of sport.
Take new perspective at this link. 
INFO: ISPO Munich