ITRA launches its new and exciting channel where the most inspiring names of our sport will be interviewed and share their advice, experiences, and stories.
Discover on Youtube, and Spotify, the first episodes of the ITRA Trail Talks!
Check out the exclusive interview with Mathieu Blanchard and Wong Ho Chung conducted by our host Jeff Campbell.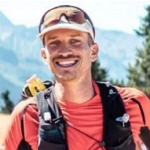 Famous French ultra-runner Mathieu Blanchard, the FKT holder record for the GR A1 in North America (650km completed in 7 days 12 hours and 2 minutes!)
Mathieu has also won several important races like Harricana, the Québec Mega Trail, The North Face Endurance Challenge New York, and Cappadocia and he got an ITRA Score of 904 when he won 3rd place in the UTMB® race!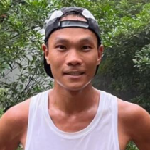 Hong Kong's Wong Ho Chung will also participate in this discussion. Chung is not only one of the dominant trail runners in Asia with numerous wins but has also represented Hong Kong in the Trail World Championships. Chung is the record holder for the grueling Hong Kong's Four Trails Challenge, and he has also achieved excellent international results with top 10 finishes in the Ultra-Trail® World Tour and in the 2017 Xterra Trail World Championships in the US.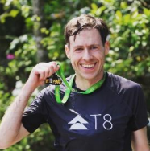 Jeff Campbell is a Canadian Trail runner based in Hong Kong and his favorite distance is the 50k (past winner at The North Face 50 HK, 7th at Cortina Trail @ Lavaredo, 11th at Transgrancanaria Advanced), but he has run everything from 100km to Vks. Outside of running, he works full-time as a lawyer and lives in Hong Kong with his wife, daughter and goldendoodle.
INFO: ITRA