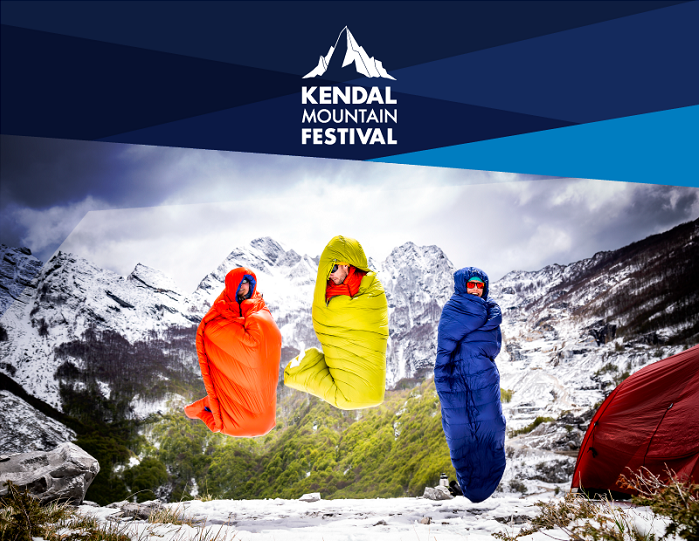 What a year! We're sure many of you have been wondering if there will be a Kendal Mountain Festival this November. We are delighted to say, that after careful consideration and consultation; yes, we plan to go ahead. Please come 'Share the Adventure' with us once again!
Adapting and responding
We know that adventure, events, gatherings, travel, and even easy access to the outdoors have all been curtailed, but our respect and love for the wild areas of our world has just grown during this time. For the last forty years Kendal Mountain Festival has celebrated mountains, wilderness and their cultures; and this year will be no different. We are adapting and responding and will be delivering a safe, live Festival, plus bringing the whole Festival online as part of our new digital offering. Hotly anticipated film premieres, the best new international films, world-renowned speakers, our critically-acclaimed Literature Festival, family focused events, and your favourite Specialist Sessions; yes, it has been a tough year, but we are determined to finish it on a 'mountain high'.
Outdoor Basecamp Village
Our legendary Basecamp Village will be adapted for the new environment; outdoor-based and responding to all safety guidelines. There may be more fresh air than usual, but we're all outdoor people – let's get those belay jackets and waterproofs on standby! Our brand partners are eager to meet up with you once again, ready to roll into town. We are delighted that a new audience has discovered running, biking, climbing and paddle sports and there is new-found love for nature on our doorstep. We have all these areas covered, so come to our free Basecamp Stages to hear from our stellar line-up of activists.

Film
Filmmakers across the world have been incredibly busy and creative, and this year's International Film Competition is shaping up to be one of our most innovative yet. It seems that even in these restricted times, people have been spurred into achieving amazing feats of endurance.

Kendal Mountain Festival Online
Of course, some of you may choose not to travel to the Festival this year. Therefore Kendal Mountain Festival Online will provide a completely new opportunity to take part from the comfort of home. Finally; your chance to catch all those events and films that you can't usually fit in! Some events will be streamed live, others will be recorded, but all will bring you the spirit of Kendal; celebrating the outdoors, bringing us together as a community, and inspiring you towards new adventures in 2021.
INFO:  Kendal Mountain Festival