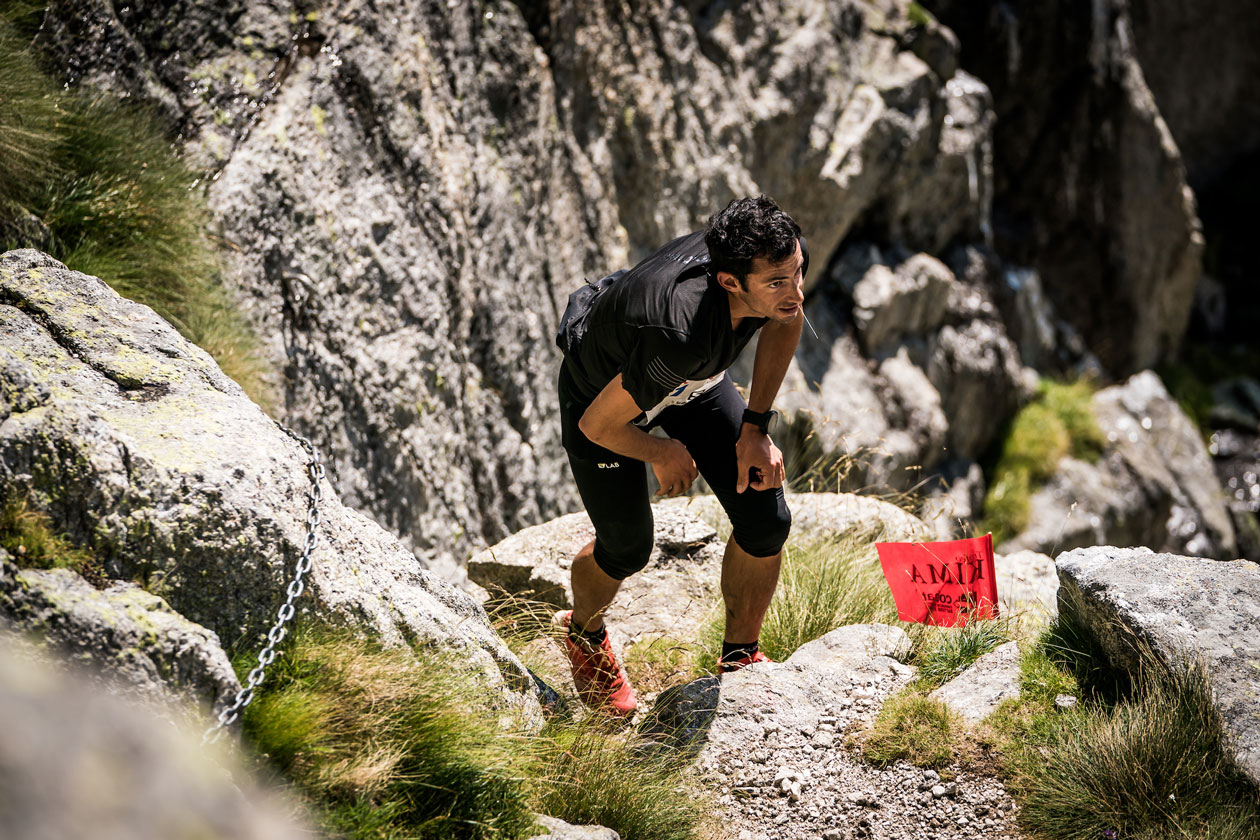 Skyrunning super star Kilian Jornet crushed the Kima Trophy record today, winning this iconic race for the fourth time. The women's winner was American Hillary Gerardi on a winning streak.
Skyrunning super star Kilian Jornet crushed the Kima Trophy record today, winning this iconic race for the fourth time. The women's winner was American Hillary Gerardi on a winning streak.
The biennial Kima Trophy, fifth race on the Migu Run Skyrunner® World Series Sky Extra category, is a bucket list dream for many – including the 1,300 runners requesting a spot this year. Only 300 strictly vetted athletes get a bib, 63% coming from abroad representing an incredible 43 countries participating.
Jornet set the new course record in 6h09'19" bettering his own two previous records and the 2016 record set by Nepali Bhim Gurung. "This race is unique and it's always a pleasure to come back," he said. "Today was a good day, I ran really well and Alexis [Sévennec] accompanied me for most of the race. What most impressed me was the crowd cheering us. There were so many people up in the mountains pushing us, just fantastic!"
The Kima Trophy, situated in the central Italian Alps, has become a legend in its lifetime, dating back to 1995. Thanks to the challenging highly technical 52 km course over seven passes it counts a massive 4,200m vertical climb. Moraine, snowfields and exposed crests feature largely on the course, with fixed ropes for safety at key points.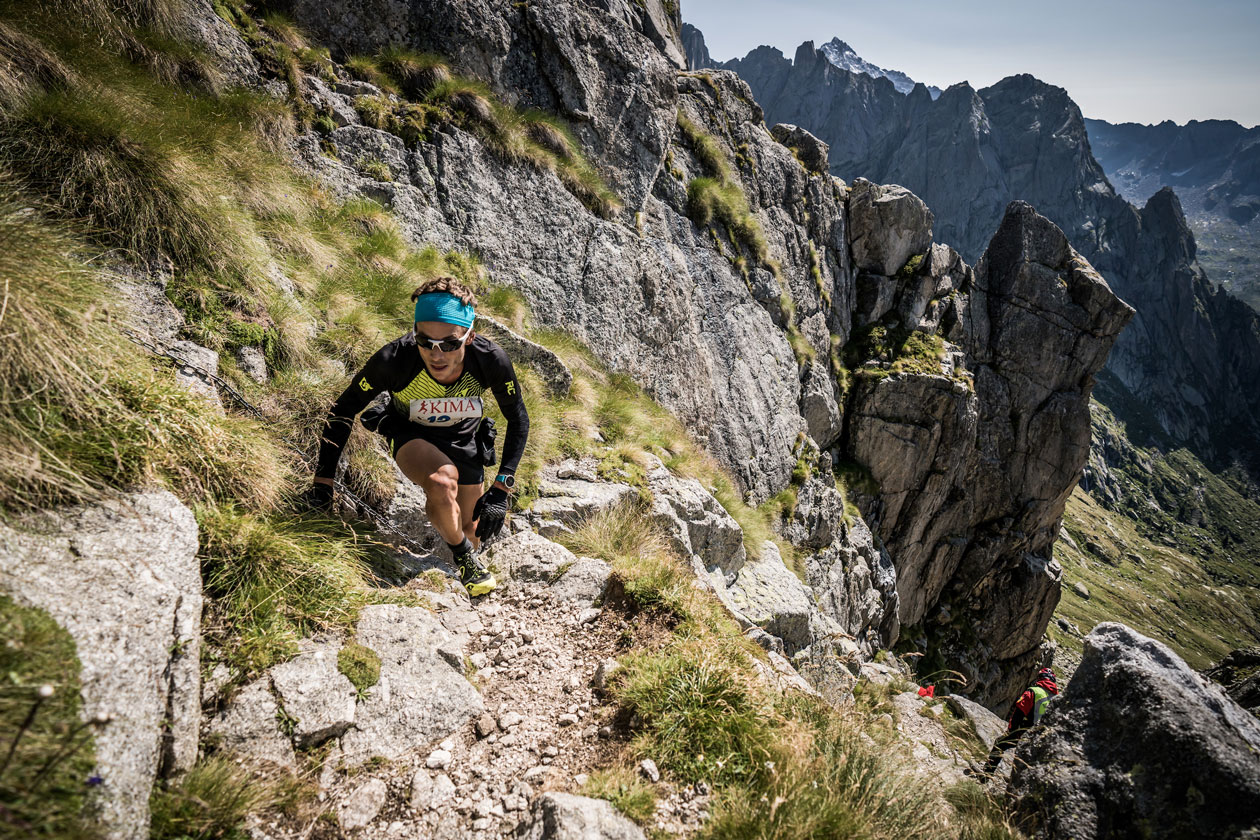 A close second in 6h11'59" was Frenchman Alexis Sévennec. "I love this race! This time I was able to accompany Kilian on his "morning walk" until he decided to push and I could only see him becoming smaller and smaller… Anyway I ran with the strongest out there for most of the time, so I cannot be but happy!" commented Sevvenec.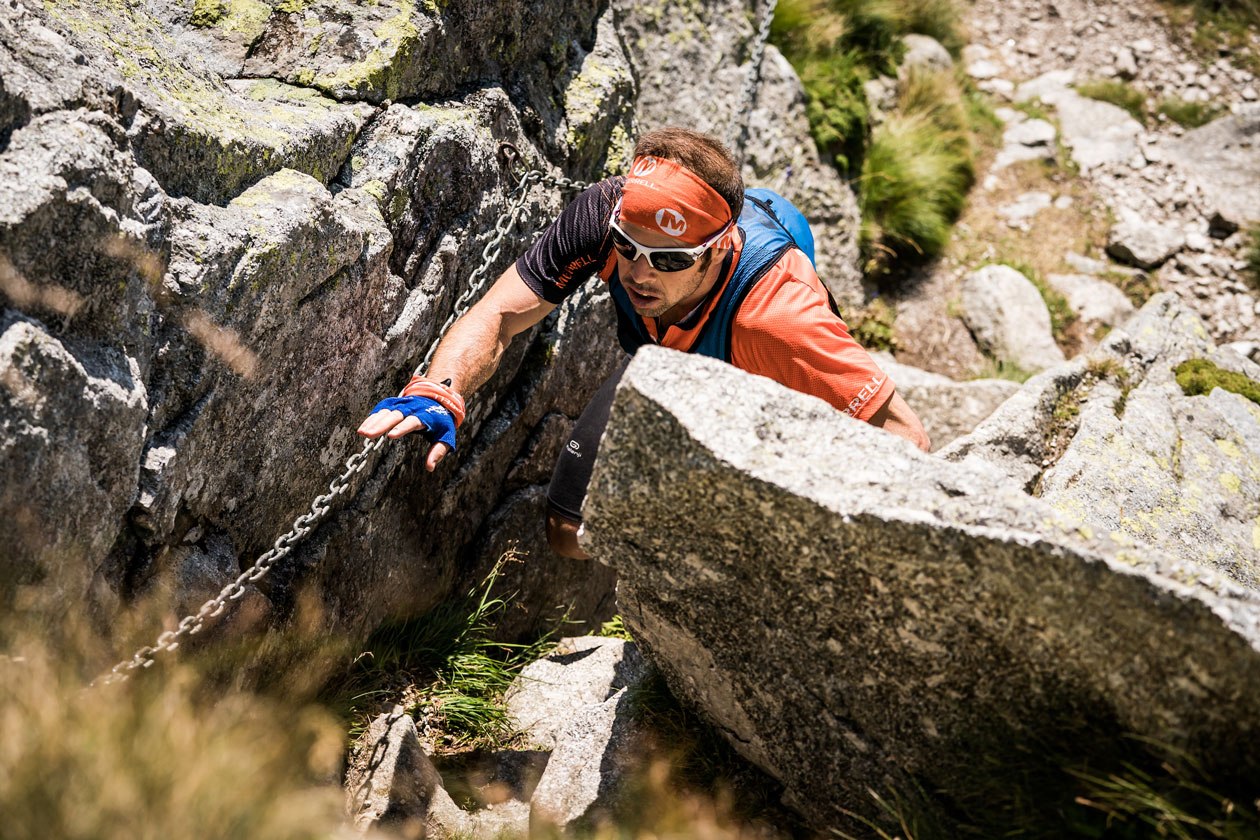 Closing the men's podium was Spaniard Pere Aurell in 6h20'50". "I started slow until Kilian decided to go. There was a group of three ahead and I was just behind with André Jonsson. At the half way point I thought I could push and I really enjoyed it as in some races you can blow up but I felt good. This is one of my favourite races because four years ago my daughter was born on race day."
Hillary Gerardi, after just one year on the circuit and a win at the recent Tromsø SkyRace®, is fast proving she's comfortable out front. She came within 1'08" of the standing record set by Nuria Picas in 2012.
"Ragna [Debats] started strong and I wanted to stay with her, so I pushed and overtook her," commented Gerardi. "From then on I led the race but I got more and more tired and feared I'd blow up. That's when Robyn [Owen] reached me and we went down the last downhill together. On the last 7 km she pushed and I couldn't give any more, so I got a little depressed – then I saw she was the one to blow up just before the finish so I sprinted to get this second victory! I loved the Tromsø winner bib so much I wanted another one and this hard, technical race was perfect for me!".
Newbie Robyn Owen from South Africa looks like a star in the making. In her first skyrunning event she realised not only a dream, but placed a strong second. "I had the most amazing day out there! This is more than a dream come true. I came to Kima with a goal to finish the course and to see how well I could do against all my heroes. I couldn't have imagined today being any better!"
Nepali Mira Rai closed the tight women's podium in 7h41'46", just over three minutes off the winner.
After just one race Jornet now enters the top five in the Sky Extra ranking. Pere Aurell is closing on Dmitry Mityaevwhile Gerardi now rises to second and is aiming for the top slot in both the Sky Extra and Overall rankings. Ragna Debats maintains her lead and Rai climbs to fifth.
The Overall sees a battle between young Petter Engdahl and Jornet unfolding. Just four points separate Debats and Gerardi.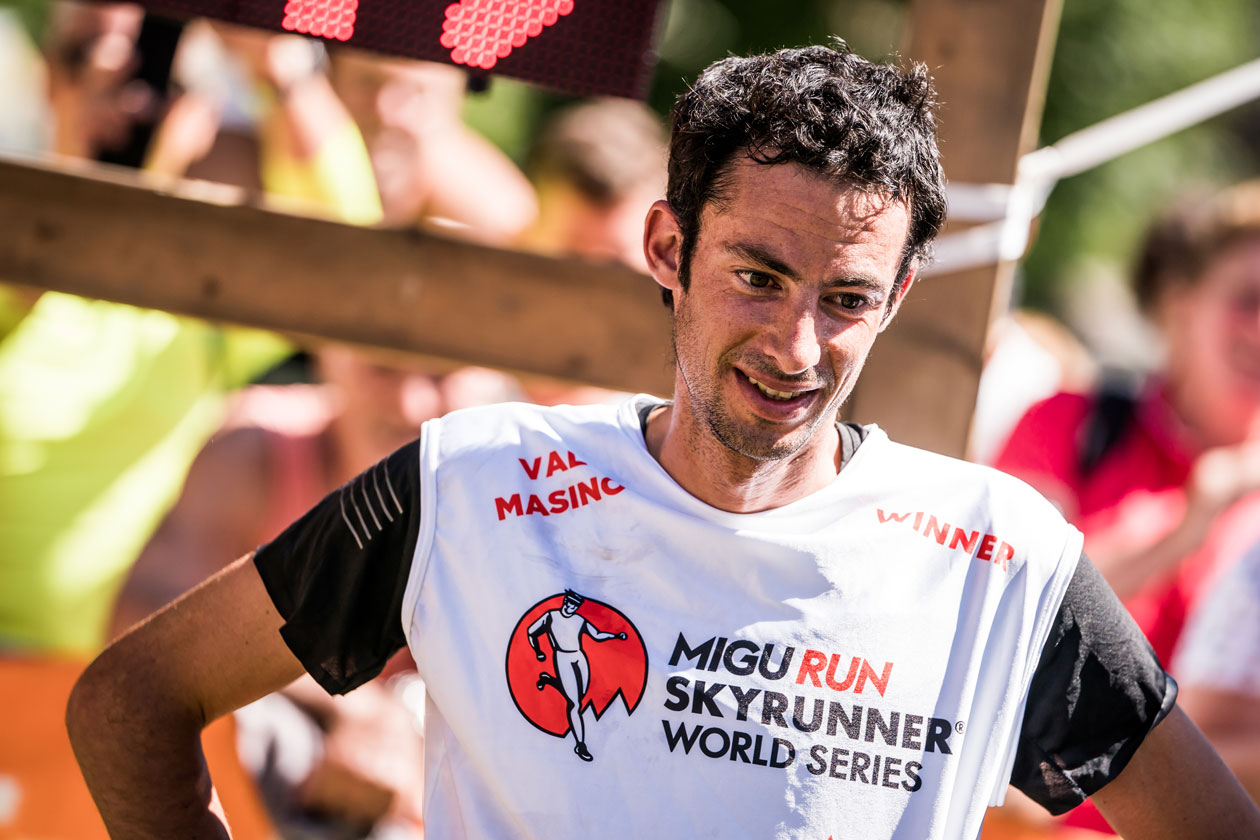 Next in the Sky Extra category will be the Glencoe Skyline in Scotland on September 16 where the world's top runners will gather for the challenge.
Kima Trophy results
Men

Kilian Jornet (ESP) – 6h09'19"
Alexis Sévennec (FRA) – 6h11'59"
Pere Aurell (ESP) – 6h20'50"
André Jonsson (SWE) – 6h25'52"
Leo Viret (FRA) – 6h29'44"
Women
Hillary Gerardi (USA) – 7h37'29"
Robyn Owen (RSA) – 7h39'01"
Mira Rai (NEP) – 7h41'46"
Brittany Peterson (USA) – 7h58'39"
Martina Valmassoi (ITA) – 8h01'46".
INFO: Sky Running World Series