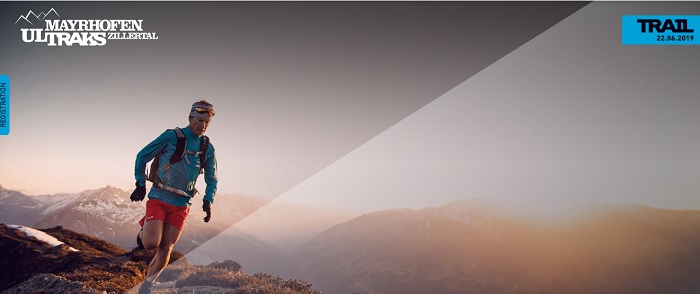 The weather is getting better and better and spring is coming. The first edition of Mayrhofen Ultraks Zillertal will start in almost two months (22.06.2019) and registrations are open now.

Challenging. Spectacular. Active.
Outdoor activities and trail running are hughly popular and the calendars of the running enthusiasts are filled up. The drive to challenge oneself and to test the limits is motivation and kick at the same time. Mother nature at its best is the beautiful backdrop for the activities of the trail fans.
Since 2012, the running series Ultraks have been bringing the trendsport trail running to some of the most beautiful event locations along the most spectacular summits in the Alpes.
Sign up and enjoy yourself at the Matterhorn, in the Engadin and NEW for 2019 also in the Zillertal in Austria!
Mayrhofen is located at 630m in the upper Zillertal, a scenic valley in the heart of Tirol and Austria. Mayrhofen is the "flagship" of Austrian alpine tourism and is famous for mountain fun in summer and winter.
The striking peaks of the Zillertal Valley and Tux Alps with their three thousand metre summits create a fantastic natural backdrop and perfect stage for an Ultraks event.
All three Ultraks categories, the "Short", "Middle" and "Long" course, start from the Europahaus in Mayrhofen and lead in the enthralling mountain region of Penken. The middle and long distance go further, the middle near and the Long up the Rastkogel and then via Melchboden back to Mayrhofen.
Due the detailed markings and safety regulations along the courses, even less experienced participants will have the chance to complete the race in the beautiful Mayrhofen mountain region.
Furthermore, Mayrhofen Ultraks offer all spectators and supporters a real event highlight: live commentary in the start and finish area as well as fun and entertainment all race long. Supporters can utilise the well-connected mountain cable-car in order to experience the entire race, get to the key sections of the course or cheer their favourite competitors from start to finish.
Attention: until 30.04. you can still get the price advantage on all our courses. Register now on the website!