Top athletes from 24 countries are ready to take on the "legend", the Monte Rosa SkyMarathon, on June 25, 2022 in Alagna Valsesia, Italy, to the summit of Europe's second highest mountain at 4,554m altitude which launched skyrunning back in 1992.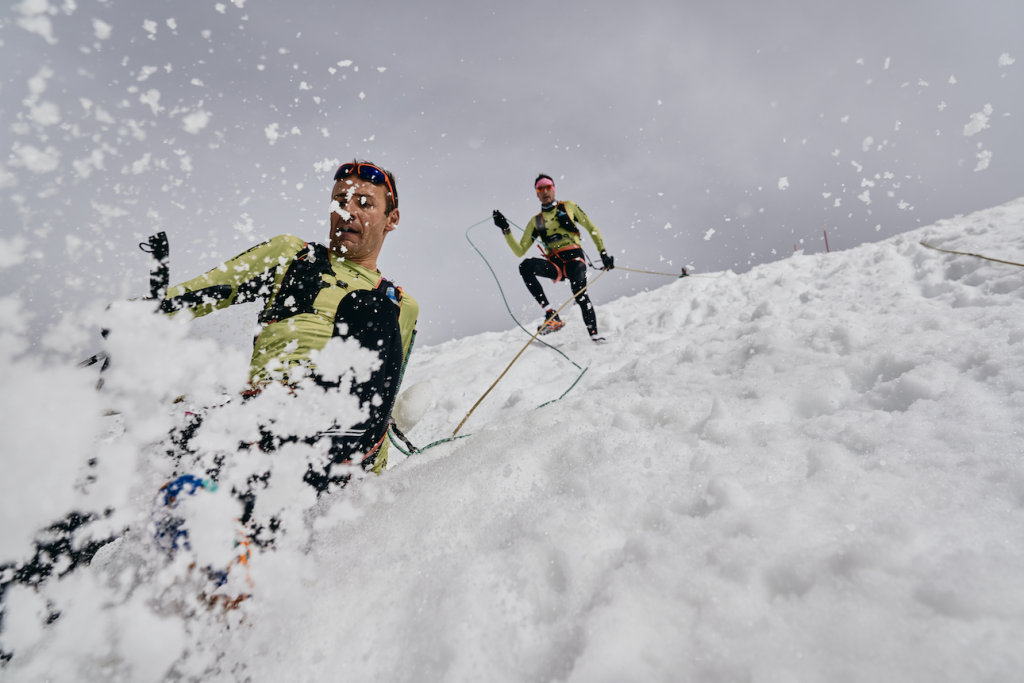 The fourth edition of the relaunch will see 180 teams of two line up for the 35km and 7000 m of ascent and descent over scree, snowfields, a couloir, and glacier.
Crevasses represent another great challenge.The course touches on the territories of Gressoney La Trinité in the Aosta Valley and Switzerland on the upper reaches.
Concomitant with the race to the summit is the AMA VK2 – 9 km of pure uphill with 2,086m vertical climb, this perfect double Vertical Kilometer® tops out at 3,200m altitude.
Top Italian athletes Franco Collé and Tadei Pivk who placed second as a team last year are back for more. Collé set the record with William Boffelli here in 2018 in 4h39'59". Boffelli won all three editions of the race but will not participate due to an injury from which he is recovering. "I'm happy to be at the start again," said Pivk. "It's always exciting to be on the glacier. Monte Rosa is always stunning, despite the great changes it's undergoing. Racing with Franco is like our outings: passion, fun, never the same, nothing for granted. The thrill of sharing this journey goes beyond – a permanent memory of a day we had the fortune to live to the full."
Austrian Jakob Herrmann won here in 2019 and this year will pair with Andy Steindl from Switzerland. "It's a pleasure to be back in the most beautiful skyrunning race and I'm happy to race with my friend Andy. He's a great athlete in the technical parts and at altitude he's super strong. We hope to win the race but most importantly, to enjoy the beautiful Monte Rosa area and the great atmosphere there!"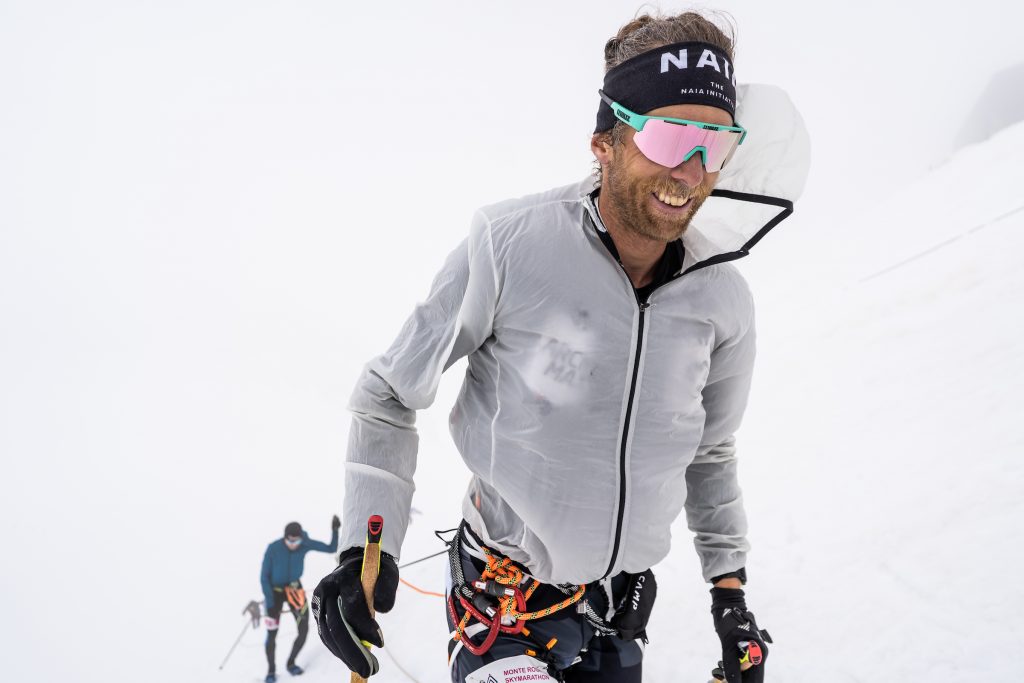 André Jonsson from Sweden and Remi Français from Switzerland will be aiming high. They closed ninth last year and after losing precious minutes to assist a team in difficulty on the glacier. "We really enjoyed our stay last year and as our home trails just became snow free, we're looking forward to getting our feet cold again!"
One of the world's top skyrunners taking on the "legend" for the first time is 2016 Skyrunning World Champion, Stian Angermund from Norway who will participate with his partner, Katrine Villumsen from Denmark. "Katrine and I can't wait to run this unique race. Katrine isn't back in super shape after the birth of our daughter, but for us it will be more of an adventure then a competition." Mixed gender teams are classified in the men's category.
More first timers include Italians Daniel Antonioli, second in the 2021 Skyrunner® World Series, teaming up with Sergio Bonaldi. "Sergio and I can't wait to run this race for the first time as we've never been to the Margherita hut. It looks like a good excuse to go there and, who knows, maybe we'll even be the surprise of the day!" commented Antonioli.
The women's category sees at least three teams with podium potential. 2018 winner and winner of the concomitant 2021 AMA VK2, American Hillary Gerardi will rope up with Célia Chiron from France. "After four years, I'm so excited to go back to the Monte Rosa SkyMarathon. It's a race that really epitomizes skyrunning: starting at the base of the mountain and running to the top and back. It's also so special to be running this year with Célia who was my skyrunning mentor when I first for started in the discipline," she said.
At the start for the third time, Italy's Giuditta Turini has her eyes set on the top rung of the podium after two second places in 2018 and 2021 and a retirement for injury when she was in the lead in 2019. This time she will partner with Katrin Bieler also from Italy.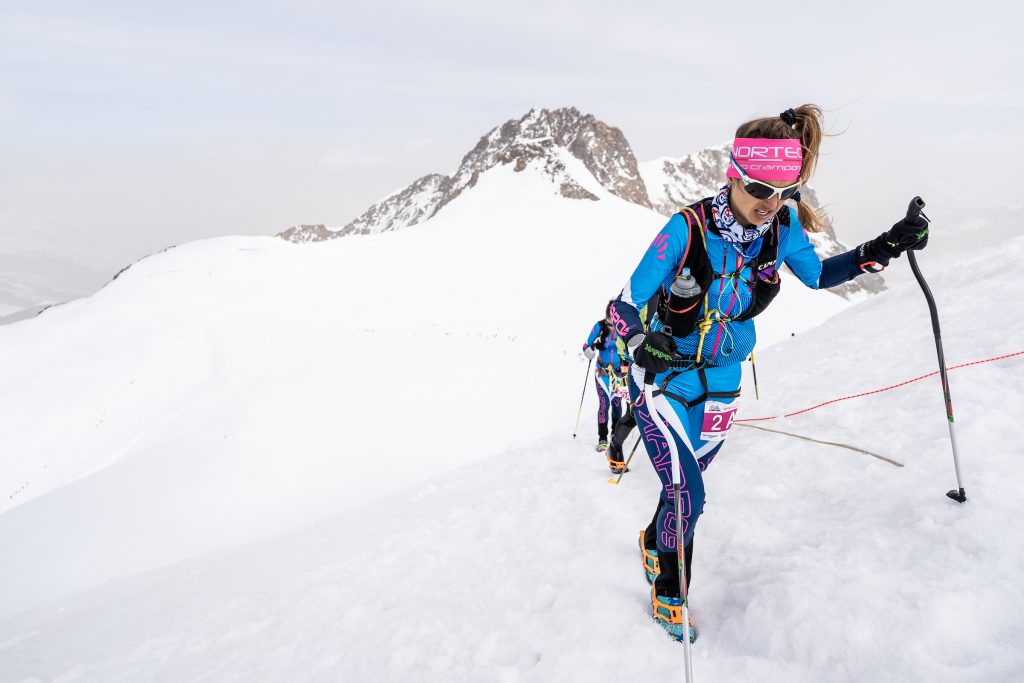 Another couple aiming for the podium is French skyrunner Noémie Grandjean with Sophie Andrey from Switzerland. Grandjean will participate in her third Monte Rosa SkyMarathon with two excellent fourth and fifth places under her belt.
Representing race sponsor SCARPA, Austrian Stephanie Kröll and Karina Carsolio from Mexico will compete for the first time. "I never did this race, but I'm really looking forward to an outstanding adventure," said Kröll. "Hopefully the sun will shine, our legs will be good, but most important, at the end of the day our hair will be messy, our lungs burning, and our faces covered with the happiest smiles!"
Other names to keep an eye on are Luka Kovacic from Slovenia racing with Stefan Knopf from Germany; the Italian duo Luca Arrigoni with Luca Carrara, third in 2019; and surprise third place finishers last year, Daniel Thedy and Henri Grosjacques also from Italy.
The AMA Organising Committee is looking forward to another epic event to celebrate the legend – the Monte Rosa SkyMarathon – Europe's highest race and birthplace of skyrunning.
The organisers wish to thank the Mountain Guides, the Alpine Rescue Service and all the volunteers – on and off the mountain – together with sponsors: SCARPA, NORTEC, BUFF, Cimberio, Guidi, NAMEDSPORT>, SAIS Compensati, Julbo, Torraccia del Piantavigna, i-exe, Aonijie, NATURAL BOOM and institutional partners: the councils of Alagna Valsesia, Gressoney La Trinité,  Borgosesia, the Piedmont Region, the Province of Vercelli, Visit Monterosa and Monterosa 2000.
INFO: Monte Rosa SkyMarathon