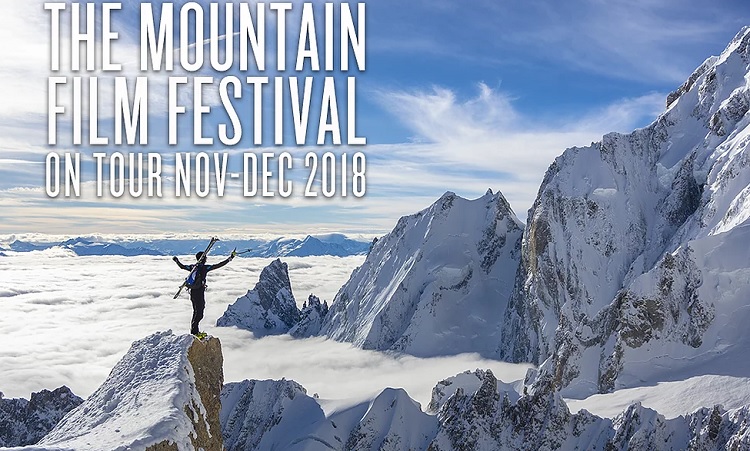 Dates and films for the 2018 winter edition of Mountains on Stage have been announced, with five new cities and four new films over a total of fourteen dates in November and December.
For the first time, the festival will visit Belfast, Dublin, Galway and Cork as well as Sheffield with a new additional date added in London too. The cities of Liverpool. Bristol, Manchester, Edinburgh, Glasgow, Leeds and Southampton also feature on the itinerary that starts on Monday November 19 and ends on Friday December 7.
Four films have been carefully selected for this year's festival that vary in length from five to eighty minutes – all showcasing the very best in film-making from the Alps to the Himalayas to the Azores and Brazil.
The full line-up includes:
PATH TO EVEREST
The legendary runner, Kilian Jornet faces the highest mountain on earth. The film 'Path to Everest' is an adventure with ups and downs, deep sadness and beautiful joy. Directors: Josep Serra Mateu and Sébastien Montaz-Rosset – Length: 80 minutes (Subtitled original version).
EVOLUTION OF DREAMS
Taking part in Olympic Games, becoming Freeride World Champion, skiing the Eiger – Eva Walkner and Jackie Paaso are high achievers. But their dreams occasionally clash with the reality and hazards that life brings. An intense movie that will make you wish you could get your skis back on straight after. Directors: Carina Brunnauer, Eva Walkner and Jackie Paaso. Length: 26 minutes (Subtitled original version).
ZABARDAST
Zabardast is the travel diary of a five week, self-sufficient, expedition in the heart of Pakistan at over 5,000 metres in altitude with Léo Taillefer, Thomas Delfino, Zak Mills, Hélias Millerioux and Yannick Graziani. It's a project that combines mountaineering and freeride skiing, but also a wonderful human adventure in an astonishing landscape. Director: Jérôme Tanon. Length: 50 minutes (Subtitled original version).
WEIGHTLESS
Is Jean-Baptiste Chandelier a man or a bird? Not easy to say as this paraglider plays with gravity – his humour and weightlessness seen over a Brazilian beach, a ski slope or an Azores volcano. His wing twists and his creativity have no limits. Director: Jean-Baptiste Chandelier. Length: 5 minutes (Subtitled original version).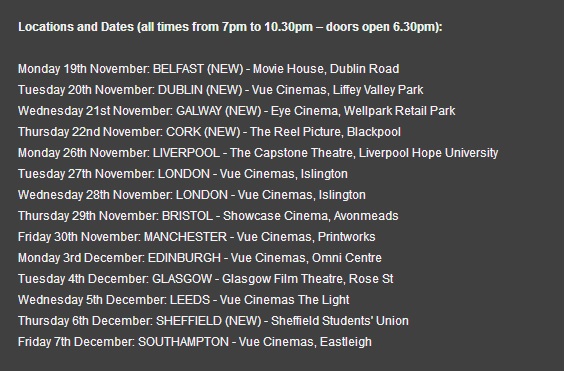 INFO: Mountains on Stage