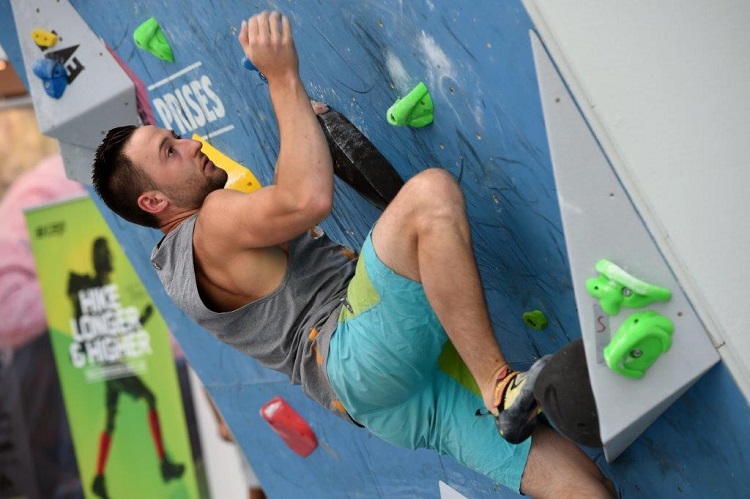 OutDoor 2018 is more than just a platform for leading international outdoor industry players. Germany's top boulders will also be attending at Lake Constance too. The 2018 German Bouldering Championships will be held by the German Alpine Association (DAV) from 16 – 17 June – the day before the show opens and the first day of the show. As competition sponsor, OutDoor is providing the necessary infrastructure. For the first time ever, the bouldering competition will be open to end consumer spectators in a separate competition arena, where brands will also have the opportunity to exhibit to the public.
From Saturday 16 – Sunday 17, June 2018, Germany's elite boulders will be cranking hard moves in exhibition hall B5. The German Bouldering Championships is organised by the German Alpine Association (DAV) with women's and a men's event. In addition, the competition will be webcast live to watch online. "As Europe's leading trade fair, OutDoor is the perfect setting to hold this premier bouldering competition. We look forward to an exciting showdown," explains Klaus Wellmann, CEO Messe Friedrichshafen. Dr Wolfgang Wabel, DAV executive committee member comments enthusiastically, "For our German Championships, OutDoor is the perfect location – due to its infrastructure, atmosphere and target groups." Both partners, the DAV and the OutDoor trade fair have also expressed their interest in continuing the cooperation beyond 2018.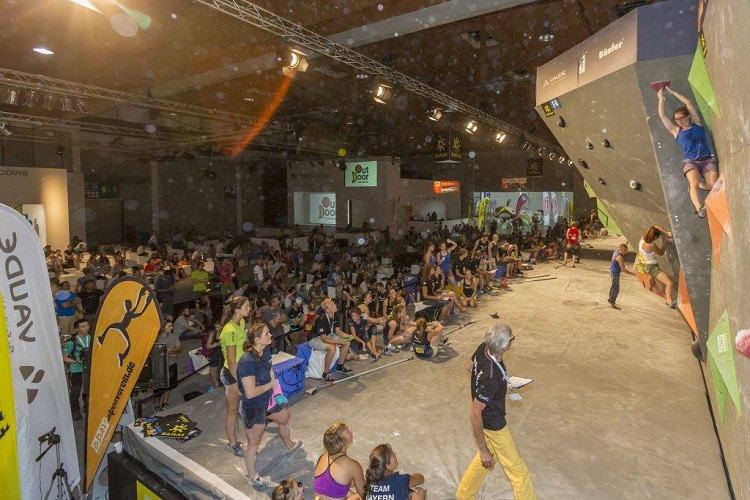 Crowds of visitors guarantee a great atmosphere: this year the German Bouldering Championships takes place before a live audience. As a result, the DAV and OutDoor are setting up spectator stands at the bouldering wall. Messe Friedrichshafen have arranged a separate entrance to OutDoor 2018 for end consumer spectators with access to Hall B5 only. There is also scope for exhibitors to set up an additional booth to engage directly with consumers during the two-day event.
Since 1994, OutDoor has been bringing together leading international players and media representatives in the outdoor industry to present the latest product innovations and sector trends. With its close proximity to Lake Constance and the Alps, it offers an ideal working climate and a productive environment to conduct business. Last year's trade show brought 965 exhibitors, 21,412 trade visitors and 1,019 media representatives to Friedrichshafen. Next year is the 25th anniversary edition of the OutDoor show, from Sunday 17 to Wednesday 20 June 2018.
For more information: OutDoor 2018