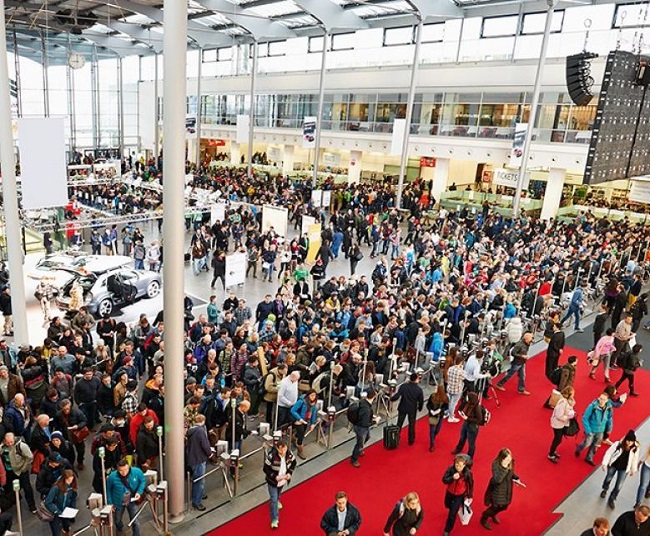 After a tender process, the members of the European Outdoor Group (EOG) voted for the exciting proposals put forward by Messe München and the ISPO team. As such, the first edition of the new trade fair "OutDoor by ISPO" will take place in Munich from June 30 to July 3, 2019. Since the decision, EOG and ISPO have been working on the details. These will be presented to the sector at an event planned for June 27, 2018 at the ICM – Internationales Congress Center München.
Participants can look forward to a modern concept. We will rethink and redesign the term 'outdoor' together with the sector," explains Klaus Dittrich, Chairman and CEO of Messe München. The kick-off event at the new location in Munich will not only give an outlook of what will be implemented one year later at the trade fair center. "The new OutDoor by ISPO is now already being brought to life — we will show what makes it a future-oriented platform that can be used throughout the year." On June 27, industry giants such as Gore and On Running will present their vision of outdoor. Business success is driven in particular by out-of-the-box thinking, but digital and technological developments are also a crucial factor. During the kick-off event, electronics specialist TQ will provide an outlook of the possibilities offered by the technology world to the outdoor sector.
CEO Klaus Dittrich reveals up front: "Trail running or water sports have long since been part of the outdoor segment for consumers. We are addressing these and other topics and further developing them both for exhibitors and trade visitors." New opportunities for exhibitors to participate, offerings tailored to retailers, and separate events for consumers in the environment of the trade fair will also be presented. More information about the kick off event are available online at www.ispo.com/outdoor.
Alongside the kick-off event on June 27, 2018, the event dates for OutDoor by ISPO for the next three years have also been set:
June 30 to July 3, 2019
June 28 to July 1, 2020
June 20 to 23, 2021
Interested exhibitors can find more detailed information on OutDoor by ISPO 2019 at outdoor@ispo.com.
INFO: OutDoor by ISPO