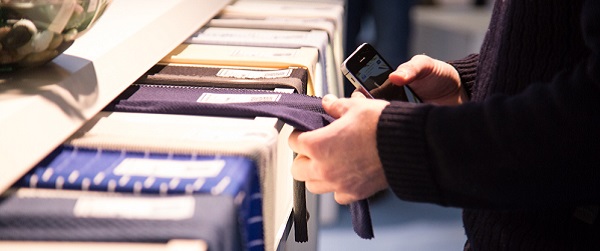 Preparations are in full swing for the PERFORMANCE DAYS team for the upcoming edition of the fair, which will take place on April 27-28, 2022 at Messe München exhibition center. However, the event organizers are now already planning the winter edition of PERFORMANCE DAYS, which will be held at the MOC Center on November 3-4, 2022, as a once-only venue. With the latest scheduling, the hybrid event facilitates the industry's wish to exchange information concerning innovations, highlights and trends for the Winter 2024/2025 season at an earlier stage. The venue at the MOC event center has long established itself within the textile sector and, in addition to a good infrastructure, also provides good accessibility in the center of Munich. 
Earlier date: PERFORMANCE DAYS put forward to November 3-4, 2022.
The date and venue for the fall/winter edition of PERFORMANCE DAYS have been set. The fair will be held for the first time at Munich's MOC on November 3-4, 2022 as a one-off event location. The location is centrally located, provides for optimal infrastructure and, as organizer of renowned textile trade fairs, is well aware of the needs of the branch. Moreover, the usual concept of the fair will be maintained on site, guaranteeing that all participants can look forward to a high-quality, well-structured and informative exhibition platform. Deciding on an earlier date is the right signal for exhibitors and brands – also due to the ongoing, pandemic-related challenges regarding supply chains. In order to respond effectively to the needs of the new sourcing schedule, the PERFORMANCE DAYS winter edition will be put forward to October, and the summer edition to April. You are all invited: PERFORMANCE DAYS goes hybrid The hybrid concept of PERFORMANCE DAYS will be continued. Accordingly, there will be a digital offering at both the spring and the planned winter fair to ideally bridge the gap to the physical experience. The event organizers are already looking forward with great anticipation to a face-to-face meeting up of the industry in Munich on April 27-28, 2022. Additionally, exhibitors and brands not currently in a position to participate live at PERFORMANCE DAYS, in particular participants from Asia, will still have the opportunity to participate digitally. Therefore, the team is increasingly focusing on the further development of the hybrid concept "The Loop", which provides exciting news, updates und highlights digitally 360 days a year.
Make sure to get your free ticket now for the Munich trade fair and take advantage of sourcing inspiration in advance on the sourcing platform, The Loop at this link.

SAVE THE DATE
Here are the dates confirmed for 2022:Ç
• 04-05 April 2022 Portland
• 06-07 April 2022 Shanghai
• 27-28 April 2022 Munich
• 19-20 July 2022 New York
• 09-10 October 2022 Shanghai
• 26-27 October 2022 Portland
• 03-04 November 2022 Munich.
INFO: PERFORMANCE DAYS