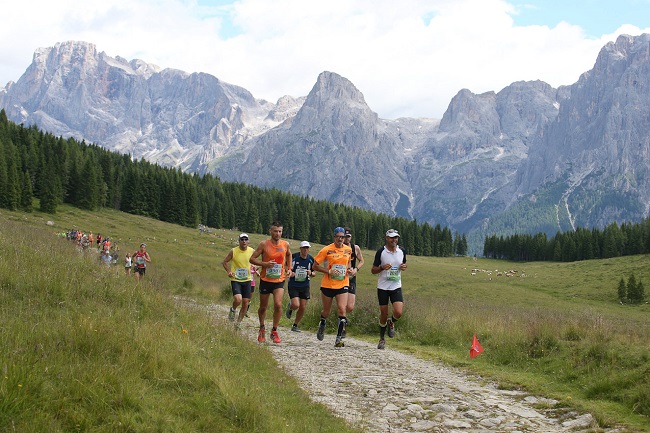 Primiero Valley, in the eastern part of Trentino Region and in the hearth of Paneveggio – Pale di San Martino Natural Park, will be the theatre of the 4th Primiero Dolomiti Marathon, race organized by U.S. PRIMIERO ASD. The event attracts both athletes and mountain lovers and boasts three breathtaking courses (42K, 26K and 6.5K) in Primiero Valley, suitable both for expert runners and newcomers.
The courses go through some of the most beautiful areas of the territory: Val Canali, which is the starting point of the 42km, hosts the Villa Welsperg, the house of the Natural Park Paneveggio Pale di San Martino and offers a stunning view on the Dolomites. San Martino di Castrozza is starting point of the 26km and is a perfect starting point for trekking and many other outdoor activities in the mountains. Vanoi Valley, which is also crossed by participants, boasts the amazing Calaita Lake, in which you can see the reflection of the Cimon della Pala. Last but not least, the surroundings of Primiero Villages and the elegant center of Fiera di Primiero, finish line of the marathon.
Primiero Dolomiti Marathon is not only running. Then Primiero Dolomiti Village will host an expo and the Primiero Dolomiti Party where you can eat the typical Dolomites specialties.
INFO: San Martino di Castrozza