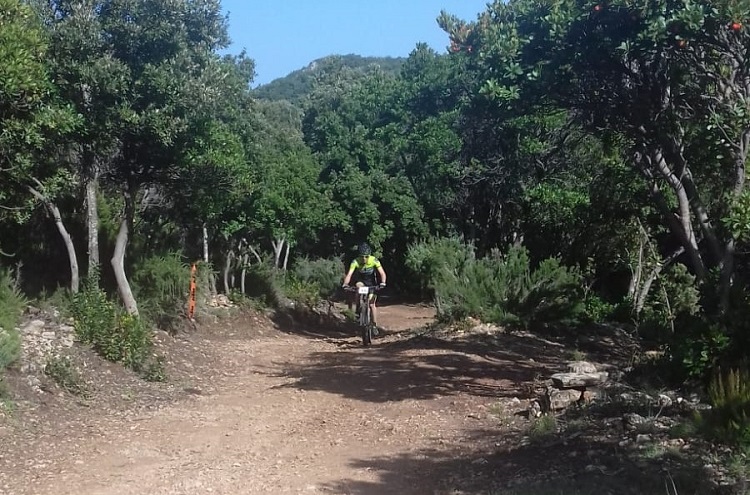 It took five long years of stop but finally the Rally of Sardinia – International Mountain Bike is back. From November 1st to 3rd some of the strongest bikers on the international scene are going to battle along the planned 265 km route. A total of 7,400 m of ascent for a highly demanding, and divided into 3 stages, test.
The route is always from the city of Arzana, in the heart of the magnificent Ogliastra, and from there three different tracks begin, that the bikers will have to travel in the three days of competition. The first stage is going to bring athletes to Gairo Taquisara, after a journey of just over 50 km and 1670 m of ascent.
The second route is the most challenging and at the same time the most fascinating: 111 km, 3600 m of ascent that will allow athletes to pass Punta La Marmora (the highest peak in Sardinia with its 1,834 m.) and to see the magnificent nuragic village Ruinas at the foot of the Gennargentu. Third day, the last test, the 102 km that are going to bring the participants to Bari Sardo where, in the afternoon of November 3rd, the awards of the Rally of Sardinia – International Mountain Bike are to occur.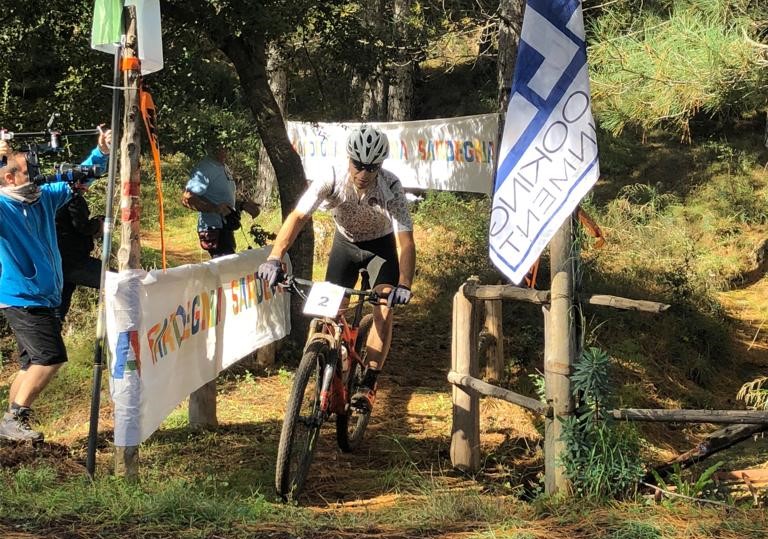 It comes from Spain one of the favourites to win the 2018 edition of the Mountain Bike Rally of Sardinia. We are speaking about Ismael Ventura. His curriculum speaks for itself: Spain Marathon Champion and for 5 times Team-Relay, winner of the Iron-Bike, for 4 times on the first step of the podium of the Catalan International Cup and Champion of Catalonia of XC (in this case for 5 times).
There are all the conditions for a great competition. It should also be remembered that, to strongly believe in the event, in addition to the municipal administration of Arzana, it was the Tourism Department of the Sardinia Region, engaged in the construction of infrastructures aimed at greater sporting use of the Sardinian hinterland, as Barbara Argiolas, Regional Councilor for Tourism, Crafts and Commerce explained: "The 2018 edition of the Rally of Sardinia – International Mountain Bike that is going to have Arzana as epicentre, will give athletes and the public the opportunity to discover the charm and richness of Sardinian autumn. These are the sporting events that we want to summon in Sardinia, because they put the beauty of the landscapes of the inland areas at the centre, they are sustainable and represent opportunities for international enhancement for a territory and its communities, still little known outside the island. The Region believes in these events that know how to combine nature with its respectful use and with an outcome on the host territories: we are doing an important job to infrastructure 44 cycling routes, we have set up the Sardinia Hiking Network which is initially going to include 1000 km of trails, we are pushing Sardinia as a destination for sailing events of all levels, so that the island can become an ideal destination for those who practice sports and want to do it in incomparable environmental scenarios ".

Programme:
31 October 1-2-3 November 2018
Start from Arzana (NU) – Arrived in Bari Sardo
7.400 m total ascent
265,00 km in 3 days
Stages
Wednesday 31st October 2018
15.00 – Arzana – piazza Roma – Checking
16.30 – Presentation and Briefing – Room Aula Consiliare
Thursday 1st November 2018
1st Stage – Arzana-Gairo Taquisara – Km. 51,50 / +1670
SPECIAL STAGE KM 47,15
(+ transfer from Gairo Taquisara to Arzana 23,40 Km)
08.00 – Arzana – piazza Roma – Starting Stage
08.10 – Road in front of the train Station of Arzana – Starting "Special Stage"
11.35 am – Gairo Taquisara – Arrival "Special" and Arrival Stage
Friday 2nd November 2018
2nd Stage – Arzana-Desulo- Arzana (Nuraghe Ruinas and Punta La Marmora) – Km 111,00 / +3600
SPECIAL STAGE KM 41,70
07.30 – Arzana – piazza Roma-Starting Stage
10.20 – Arzana – loc. Ruinas – Starting "Special Stage"
13.30 – Arzana – via Roma – Arrival stage
Saturday 3rd November 2018
3rd Stage – Arzana-Elini-Gairo-Ulassai-Jerzu-Cardedu-Bari Sardo –
Km 102,00 / +2100
SPECIAL STAGE KM 38,90
08.00 – Arzana- piazza Roma- Starting Stage
10.20 – Gairo – loc. Taquisara- Starting "Special Stage"
13.30 – Bari Sardo- loc. Torre di Bari – Final Arrival
15.00 – Price giving Bari Sardo