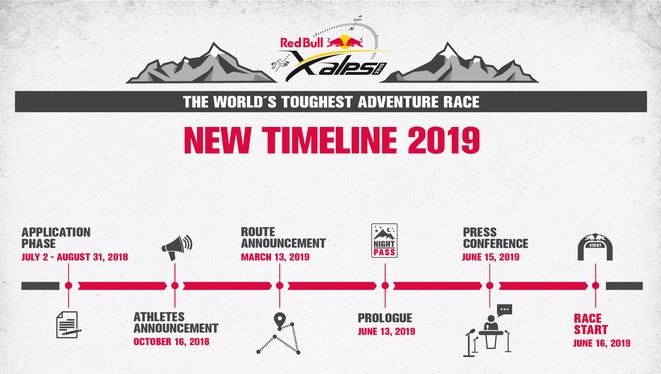 When it comes to hike and fly events, nothing compares to Red Bull X-Alps. Every two years, around 30 world-class athletes race across the Alps by foot and paraglider from Salzburg to Monaco. It's difficult to think of another race that demands such a high level of both physical and mental fitness of body and mind. For this reason, it's known as the world's toughest adventure race; and it's returning on June 16, 2019.

Between the start and finish, the athletes must navigate via a series of turnpoints in a number of different countries. Although the 2019 route has yet to be announced, the athletes will cover more than 1,000 kilometres of treacherous Alpine terrain on their journey to the Mediterranean Sea.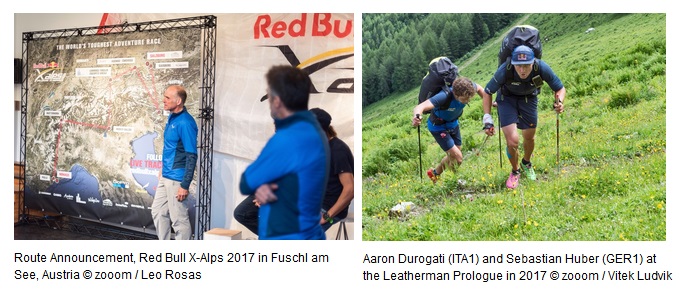 Along the way, they'll work closely with a supporter who will advise them on strategy, nutrition and health. The athletes will also have to contend with constantly changing weather conditions, which not only makes Red Bull X-Alps unpredictable. If last time was any indication, 2019 will be just as wild and challenging.
There's no telling what will happen in 2019, but every step of your favorite athletes will be closely monitored by an advanced interactive Live Tracking technology and broadcast to an audience of millions. Whether you're a fan of adventure, or an aspiring competitor, here are the key phases and dates you need to know for the upcoming race:
Athlete Application Phase: July 2 – August 31, 2018
Athlete Announcement: October 16, 2018
Route Announcement: March 13, 2019
Prologue: June 13, 2019
Press Conference at Hangar-7, Salzburg: June 15, 2019
Race Start in Salzburg: June 16, 2019.
Stay tuned, buckle up and prepare yourself for a thrilling journey that will keep you on the edge of your seat. We'll see you in the mountains!
INFO: Red Bull X-Alps