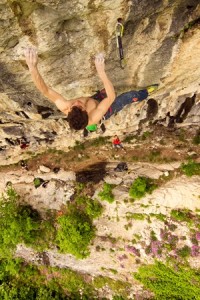 A new testimonial with a great deal of passion and personality to strengthen Ferrino's links with the climbing world.
Silvio Reffo, climber from Vicenza is the latest member of Ferrino's team of ambassadors.
The The young climber specialises in sport climbing and bouldering, even if he does tend to live every aspect of the mountains in full.
In 2008 he joined the Junior Italian National Sport Climbing team, taking part in numerous international competitions before going on to join the senior Italian National Sport Climbing team in 2010. As well as working with other Ferrino ambassadors on the development of new climbing products, Reffo will be using some FERRINO products on a daily basis, including the Gravity backpack, Crash Pad and climbing ropes, and also DMM equipment.
Today, just as in 1870 – the year of its foundation – Ferrino is heavily committed to the development of its technical products, working alongside ambassadors and Alpine guides. All models are designed and developed in Italy and tested throughout the Alps so as to be able to guarantee maximum quality and reliability.
Read more at: www.ferrino.com