13th Moonlight Classic on 23rd January in South Tyrol
13 countries until today with Estonia e Poland
15 and 30 km tracks lighted up by 1000 flares with start in Compatsch
Alpe di Siusi/Seiser Alm, a tourist destination and a scene of curious tales.
There is no more spectacular race than the Südtirol Moonlight Classic scheduled for 23rd January. It is a cross-country skiing race by night that gives unique emotions from the start to the finish. Snow has already fallen on the Seiser Alm and the snowfalls are increasing; the organizing committee can pleasantly welcome the addition of two countries to the 11 already present: Estonia and Poland join Italy, Germany, Norway, Czech Republic, Canada, Austria, USA, Switzerland, Finland, Russia and Sweden.
The 15 and 30 km tracks are getting whiter and whiter, and 400 cross-country skiers will cover them surrounded by 1000 flares that will help them to light up the track together with the light of their headlamps. But time is running up for those who want to take advantage of the special entry fee, which will expire on 30th November; entries are still available for a few days for 45 euros for the 30 km and 40 euros for the 15 km, definitely a nice Christmas gift.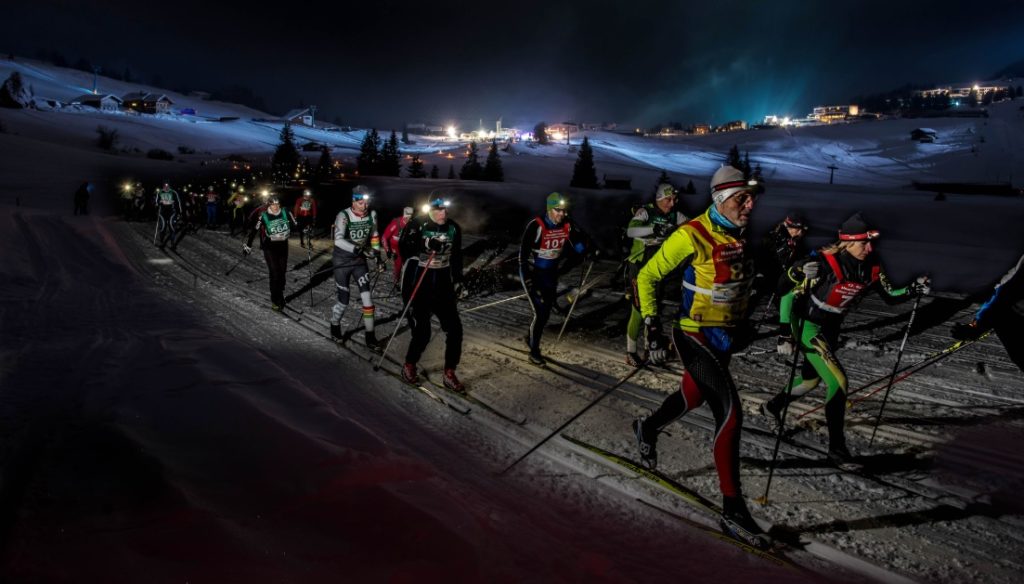 The Moonlight Classic will see also world-class athletes or athletes of the "school" of the Italian national cross-country skiing team take part in the race. Last year, in fact, the 30 km race was won by Norway's Magnus Vesterheim who came ahead of the specialist of long distance races Stanislav Rezac, who did not want to miss the appointment. In the ladies' race there was an Italian fight: Virginia Demartin won ahead of Lucia Scardoni. The winners of the 15 km race were Julian Brunner and Giulia Stuerz, the latter coming ahead of a legend, Antonella Confortola.
Start and finish line are in Compatsch, a small town in the province of Bolzano. The athletes have the chance to discover the beauty of the Seiser Alm, an amphitheatre in the Dolomites and a land of tales and superstitions that enchant young and old. These unspoilt places enliven curious stories of witches looking out over the horizon and gathering before flying over the mountains on their brooms, strong wizards helped by magic and enchantment, threatening clouds with thunder and lightning ready to wipe out the adventurers. These are only stories, but they make the area even more magical; cross-country skiing is here at home.
It is an area that can be easily reached on the motorway until Bolzano Nord, continuing then 20 km to reach Siusi allo Sciliar. The Moonlight Classic is ready to welcome its cross-country skiers for its thirteenth edition in order to illuminate the history and tradition of cross-country skiing.
INFO: Moonlight Classic