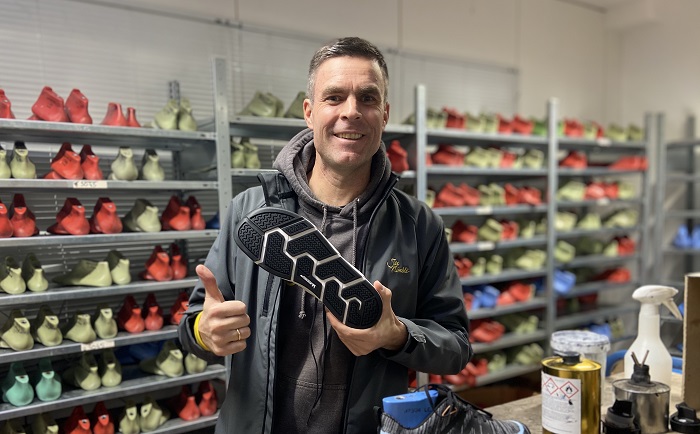 Behind  innovation, there is always engagement and curiosity beyond existing limits. These are the premises that allowed Soles by Michelin to choose Joe Nimble's disruptive project as a new collaboration partner for 2020.
On the all new functionalfootwear.com you can discover the first sneak preview of the project. Not everything can be revealed yet, but let us say this much for now: a new category of footwear has been defined and you can be part of the first few people to hear about it when it launches.
The idea was born just over 10 years ago, when Sebastian Baer, shoe pioneer and inventor of the functional footwear design concept, was leading a support crew in the toughest ultramarathon in the world, the Badwater Ultra, a 217 km non-stop race through Death Valley in July.
He noticed that all the ultra-runners needed 8-12 pairs of shoes because of the unbearable strain for their feet. This was when the idea of creating a more comfortable performance shoe, starting from the toefreedom concept, was born.
The innovative toefreedom last is widest across the toes, asymmetrically shaped and flat across the metatarsals, which allows the toes to return to their natural, physiological position and perform their natural function of anchoring and stabilizing the foot.
The innovative combination of ideal midsole density and outsole traction and longevity, created exclusively by Soles by Michelin for Joe Nimble is a key aspect in this unique partnership. The aim is to create the best running shoe for recreational runners that mainly run on roads and pavement.
The combination of Joe Nimble Functional Footwear with the technological know-how of Michelin represents a new era in the running shoe market.
So, don´t miss it: sign up now at functionalfootwear.com
INFO: Soles by Michelin