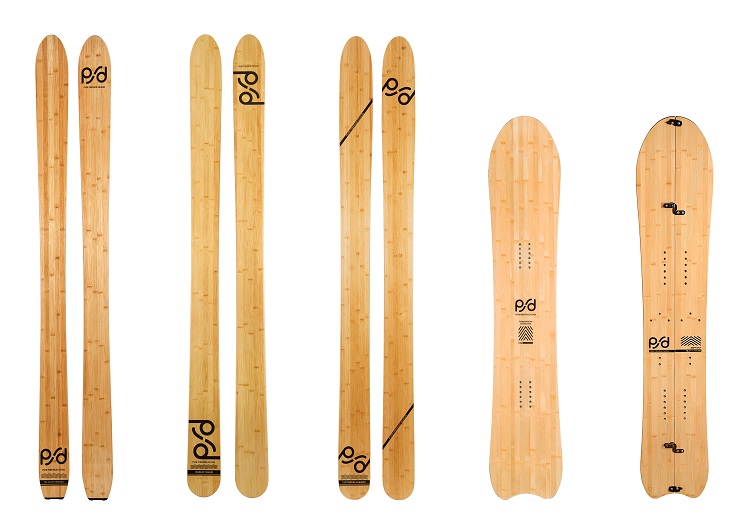 PFD Skis (Pure Freeride Design) has launched its first ever snowboard for the 2018-19 winter season. The British freeskiing brand has produced two snowboard designs – The Big Mountain Powder Plank, for charging the whole mountain on powder days and the BMPP Split, enabling snowboarders to benefit from the possibility of touring.
Alongside the new snowboard, the ski collection has been completely re-designed with new construction. The full bamboo core is now complemented with a carbon fibre and flax fusion lay-up. This advanced layer brings light weight stiffness to the ski from the carbon and complimentary dampening qualities from the flax (a type of linen material) working together to create the perfect flex.
PFD only use the very best materials that are sustainably sourced – Bamboo cores and top-sheet, the flax-fusion, extra thick base and edge material, all help to boost performance and durability. Ski and snowboard models are freeride focused, the area of the market that PFD are most passionate about.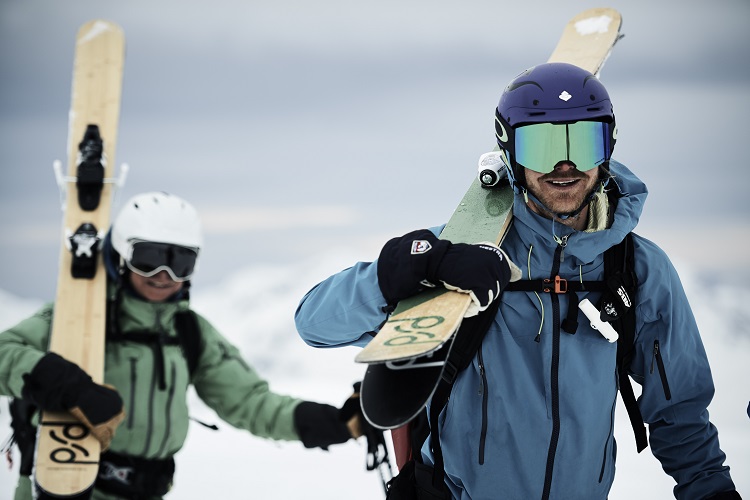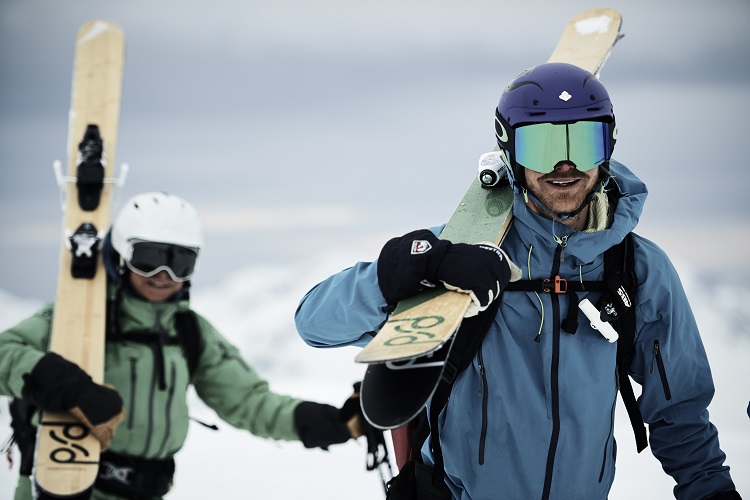 Founder of PFD Skis, Rupert Gammond, said: "we have always wanted to launch a freeride snowboard and we are really happy with the results. Taking our knowledge of ski construction and design and applying it to what is a high-performance freeride snowboard has been a great journey. The re-design of the ski construction, following extensive testing last season, has taken our freeride line to another level too – now we are just looking forward to the winter so we can get back out on the snow and into the backcountry".
PFD Skis and Snowboards will be available in Snow + Rock for the 2018-19 winter season: snowandrock.com
INFO: PFD Skis