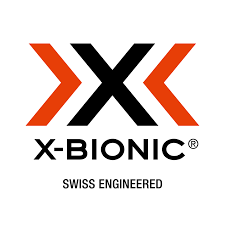 On May 1 2018, the Bolzano-based Oberalp Group will take over the Italian distribution of X-BIONIC and X-SOCKS products. The long-established sportswear company is thus extending its portfolio with the brands owned by X-Technology Swiss, one of the leading players in technical-functional clothing sector.
Founded in the late nineties with research laboratories near Lake Zurich, X-Technology Swiss quickly established itself as one of the leading players in the technical-functional sports clothing sector through the development of an innovative technology that earned the Swiss company more than 800 patent registrations worldwide and 560 international awards and prizes. Today, to consolidate the X-BIONIC and X-SOCKS brands' positioning in Italy, the company headed by Patrick Lambertz has selected the Oberalp Group from Bolzano as its exclusive Italian distributor.
X-BIONIC: a showcase technical brand that sets the tone for any retail point
From May 1 2018, the Alto Adige-based company's import business unit will be responsible for the sales and distribution of all X-BIONIC and X-SOCKS products which will flank a large group of other prestige brands.
"We are particularly satisfied to have acquired the distribution rights for X-Technology Swiss products because we know that the X-BIONIC and X-SOCKS brands allow sportswear store owners to position themselves authoritatively in the technical segment of the market," commented Stefano Bovolon head of Oberalp's import business unit. "We are also offering our partner a decade of experience in the sports textile field combined with our knowledge of the sector, both of which will consolidate and develop the brand in our country."
The terms of the agreement will see Oberalp taking orders from and delivering to Italian stores from the SS 2019 collection launched in the early months of the new year.
"Because of its experience in the high performance textile and mountain sports sectors, we realised that the Oberalp Group had the qualities we needed for a solid, long-term commercial partnership," declared Patrick Lambertz, COO of X-Technology Swiss Research & Development AG. "We also believe that Oberalp's technical skills and company structure will contribute significantly to strengthening the presence of the X-BIONIC and X-SOCKS brands in Italy."
Another major leap forward in X-Technology's expansion strategy
The agreement with the Bolzano group is part of a broader range of new strategic decisions being made by X-Technology Swiss which, having appointed the Norman Group and INTERSOCKS as its new manufacturing partners, is now focusing on increasing the Italian market share of its iconic X-BIONIC and X-SOCKS brands, something already achieved in Germany. Aside from the brands it owns, most notably Salewa and Dynafit, the Oberalp Group also has a division dedicated to importing premium brands of the likes of Speedo and Fischer into Italy and their subsequent distribution. In that sense, the company has developed its skills in the sports retail sector.