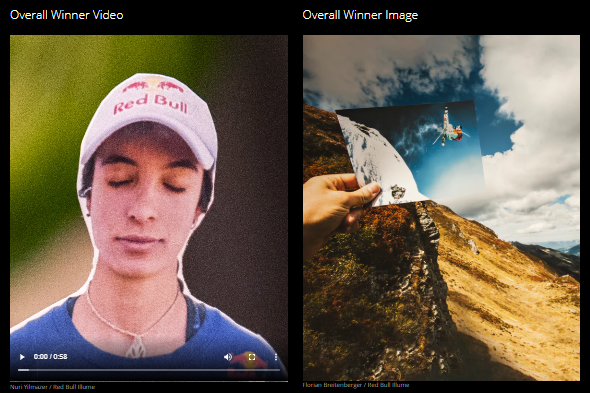 The overall and category winners are announced for the Red Bull Illume Special Image Quest, bringing the contest that celebrates creativity on Instagram in 2020 to a close. 
It's been said that people thrive under pressure – and we know it is certainly true. Want proof? We challenged you to participate in the Red Bull Illume Special Image Quest 2020 and your creativity blew us away! Just take a look at all the amazing content that was entered into the Special Image Quest, a contest to showcase all the creativity coming out on Instagram in 2020. We've seen totally unique ways to tell stories and completely unseen ideas come to life in these past few weeks; from stop-motion animations with non-stop action, to skateboarding skeletons, to pop-up book bike parks – it's incredible what has been done!
Creators could enter their still or moving content into the Throwback, Homework and Unseen categories. In addition to these, was the Storytale category, the first dedicated to creative use of Instagram Stories. Each week, the Red Bull Illume jury would select the best 5 still and 5 moving images per category, plus the 5 top stories which would go to a community vote with weekly finalists announced every Monday. These weekly finalists moved on to the final round of selection, adjudicated by an external panel of photo editors, digital experts, and world-renowned athletes who then selected the category, and thereafter, the overall winners.
Category Winners and overall winners at this link.
All category winners will take home a limited-edition Red Bull Illume 2019 Photobook, a sure way to stay inspired for the next big adventure and action sports challenge. The overall winners will rightfully earn their title as an official Red Bull Illume winner and join the current Red Bull Illume Exhibit Tour, where their content will gain worldwide exposure. Over and above this life changing opportunity, they will get a money-can't-buy-experience from Red Bull and win a COOPH gift card valued at €250 for some stylish photography apparel and accessories.
INFO: Red Bull Illume