Kayland Dry Dragon at ISPO 2019
Winter 2019.20
At ISPO 2019, Marco Foglio (CEO) presents Dry Dragon shoes by Kayland.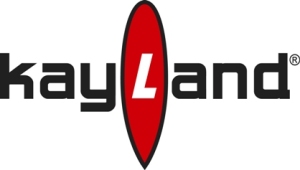 Kayland®'s main goal is the production of high quality outdoor shoes designed for a highly specialized market, with particular focus on foot anatomy and dynamics, technological research, careful materials selection, innovative design. The maintenance of a high profile standard in quality ensures to Kayland® a position of excellence in the outdoor global market. Product and service quality are the basis of customers' loyalty and of a positive brand image. This is our challenge. We want top athletes and mountain professionals to proudly wear Kayland® shoes because they feel their added value in terms of performance. We want travellers and explorers to wear Kayland® shoes because they are functional and comfortable. We want people to wear Kayland® shoes, because we are passionate as they are.
more
INFO REQUEST